Zet je blik op scherp met een sneeuwmasker
Zet je blik op scherp met een sneeuwmasker
Een gewone zonnebril levert je bij thuiskomst misschien een iets subtieler zonnebrandpatroon op. Maar laat ons eerlijk zijn: de panda-look hoort toch gewoon bij een wintersportvakantie? Bovendien heeft een sneeuwmasker een hele rits voordelen op de piste, voor skiërs én snowboarders.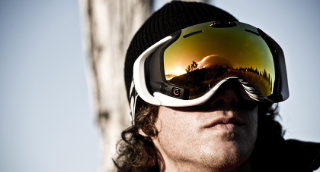 Wil je je ogen de kost geven op wintersport? Kies dan voor een sneeuwmasker of goggle in plaats van een gewone zonnebril. Bij een val verandert die laatste namelijk al snel in een levensgevaarlijk projectiel. Een masker daarentegen klik je vast aan je helm, sluit helemaal aan op je gezicht en beschermt je ogen tegen:
schadelijke uv-stralen
sneeuwblindheid
snijdende wind
striemende sneeuwvlokken
Bovendien is de lens niet uit glas maar uit kunststof, zoals het onverwoestbare polycarbonaat, gemaakt. Dat maakt je masker veel soepeler dan een zonnebril, en dus een stuk veiliger. Je mag er niet aan denken wat een gebroken brilglas kan aanrichten bij een val, toch? Je ogen zijn een kostbaar bezit, dus op vlak van veiligheid sluit je beter geen compromissen.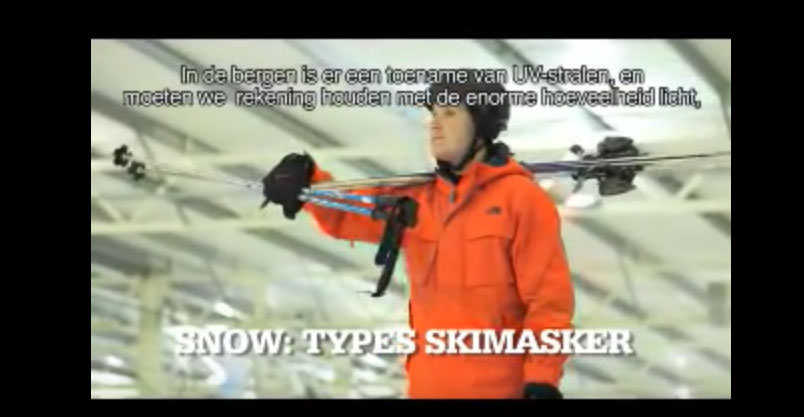 Bekijk de piste door een gekleurde bril

In de bergen krijg je soms four seasons in one day voorgeschoteld. Met een lens in een aangepaste kleur krijg je meteen een scherper zicht in de sneeuw.
Oranje en bruin doen het bij de meeste weertypes wel goed.
Bij dichte mist of een zwaarbewolkte hemel grijp je beter naar geel, blauw of roze om de piste van een afgrond te onderscheiden.
Grijs en groen geven een zonovergoten piste dan weer net dat ietsje meer.
Echte pro's kiezen voor een sneeuwmasker met een verwisselbare sferische lens. In tegenstelling tot een goedkopere goggle met een vlakke lens, volgt deze lens de bolle vorm van je oog. Zo is de afstand van je oog tot het vizier – zowel verticaal als horizontaal – beter verdeeld. Gevolg: je beeld wordt minder vervormd, je dieptezicht wordt scherper en je ogen raken minder snel vermoeid.

TIP: Kies je voor een gepolariseerde lens, dan filtert je sneeuwmasker ook nog eens de storende reflectie van de zon in de sneeuw weg.

Klaar om te shoppen? Deze toppers staan dit seizoen hoog op ons lijstje:

Voor de dames:
De sierlijke Smith Cadence, speciaal ontworpen voor kleinere gezichten, is voorzien van een sferische carbonix-x lens met anti-aandampscherm aan de binnenzijde.
De Anon Tempest met zijn extra grote vizier zet alles op een kristalhelder zicht bij elk weertype. Het ventilatiekanaal loopt rond het hele montuur, wat voor maximale luchtcirculatie zorgt.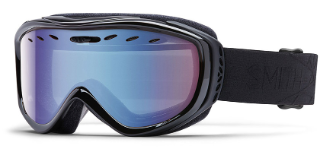 Voor de heren:
Dankzij de speciale Polavision®-lens van deze state-of-the-art Uvex G.Gl 300 Take off krijgen flikkerend zonlicht en storende reflecties geen kans. Ook geschikt voor brildragers!
De populaire Alpina Challenge 2.0 QV maakt lenzen wisselen voorgoed verleden tijd: de QuattroVarioflex-lens past zich namelijk automatisch aan naargelang de lichtomstandigheden.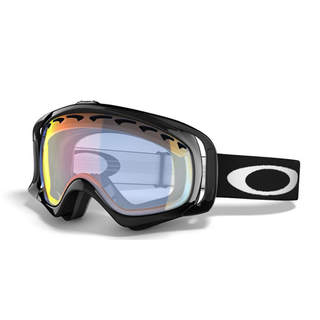 Voor de juniors:
De Smith Daredevil is alles wat een jonge waaghals nodig heeft op de piste: een breed gezichtsveld, een sferische carbonix-x lens met Fog-X anti-aandampscherm en een leuke print om het af te maken.
Hou er rekening mee dat elk hoofd anders is en bovendien niet elk masker een goeie match is met je skihelm. De beste manier om de perfecte combinatie sneeuwmasker-helm te kiezen, is passen, passen en nog eens passen!