Warmhouders voor de winter
Warmhouders voor de winter
Bevroren oren, gevoelloze tenen, een loopneus en gesprongen lippen … Hoera, de winter komt er weer aan! Wil je vermijden dat je de komende maanden bibberend door het leven gaat? Laat je dan verwarmen door deze vernuftige snufjes.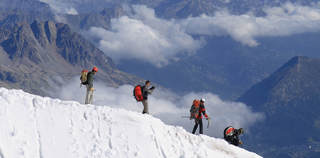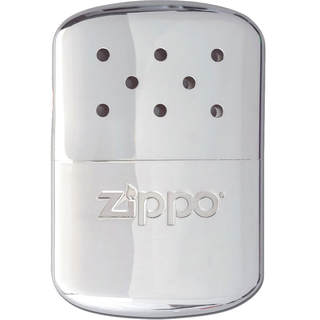 Ijsklompjes en wintertengels
Koude handen en voeten zijn voor heel wat mensen dagelijkse kost tijdens de wintermaanden. Bij een lage omgevingstemperatuur gaat je lichaam namelijk in overlevingsmodus en stuwt het je bloed naar je vitale organen om ze warm te houden. Gevolg: 'onbelangrijke' lichaamsdelen, zoals de uiteinden van je ledematen, mogen op hun… kin kloppen.
Houden zelfs handschoenen met thermovoering en merinowollen sokken je niet warm tijdens een lange sneeuwwandeling of een dagje wintersporten? Met een set handwarmers in je jaszak en een paar teen- of voetwarmers in je schoenen zit je gebeiteld voor een paar uur comfortabele warmte. Sta je elke dag op de plank of de latten, dan investeer je beter in herbruikbare handwarmers of verwarmende zolen voor je boots. Met de Deluxe Zippo Handwarmer laat je zelfs een stukje design in je wanten glijden!
De beste combinatie die je kunt dragen wanneer je polaire luchtstromen gaat bedwingen, is natuurlijk het welbekende drielagensysteem. Voor gediplomeerde koukleumen klinkt het vast als muziek in de oren dat voor elk van die drie laagjes de technologie absoluut niet blijft stilstaan.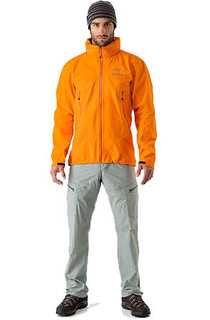 Basislaag: met een samenspel van merinowol, zijde en functionele vezels vlak tegen je huid en de X-Pull-technologie die vocht razendsnel afvoert, heb je meteen de toon gezet voor een winterproof outfit. Odlo gebruikt deze winnende combinatie in zijn (extra) warme Revolution-ondergoed voor dames en heren.
Isolatielaag: warm blijven wordt een koud kunstje met een zacht laagje fleece rond je lijf.

De veelzijdige Cobblecomb-stof combineert de technische en vochtregulerende eigenschappen van polyester met de stretch-prestaties van elastaan. Je vindt deze bijvoorbeeld in de Arenite Hoody, de warmste fleece in de Arc'teryx Essentials-collectie.

Beschermlaag: afwerken doe je met een functionele wind- en waterdichte jas.

De nieuwe Gore C-Knit Backer-technologie in de Arc'teryx Zeta Lt-jas is ideaal voor outdoorfans die niet gehinderd willen worden door hun kleding: licht, comfortabel én minder stijf dan de meeste 3-laagsjassen.
De FuseForm-technologie zorgt voor een onzichtbare mix van stevige en lichte garens op slijtgevoelige plaatsen. Gevolg: minder gewicht en een cleanere look. Deze revolutionaire weeftechniek wordt onder meer gebruikt in de FuseForm Down-jas van The North Face.