Veilig de berg af, op of naast de piste
Veilig de berg af, op of naast de piste
Elk jaar opnieuw zorgen ongelukken met lawines voor een flinke domper op de sneeuwpret ... En dat terwijl ze met voldoende kennis en een beetje gezond verstand heel makkelijk te vermijden zijn. Wil je je onvergetelijke wintersportavontuur graag in één stuk kunnen navertellen? Met deze tips hou je het veilig én plezant.

Dan kunnen we je maar één goeie raad geven: blijf op de pistes. Als je de juiste technieken nog niet 100% onder de knie hebt, is het al uitdaging genoeg om een rode of zwarte piste af te dalen zonder brokken te maken. Maar ook op de meest vlakke oefenpistes kun je lelijk onderuit gaan. Zorg er dus voor dat je te allen tijde je helm draagt en investeer in goede bescherming voor je polsen, ellenbogen, knieën, rug en heupen. Vergeet ook je ogen niet! Verblind door de sneeuw zou je niet de eerste zijn die een bochtje mist en in een ravijn belandt.

Ga je voor 't eerst op wintersportvakantie? Of vergeet je gewoon telkens weer wat er absoluut niet in je valies mag ontbreken voor een weekje sneeuwfun? Maak gebruik van onze ultieme wintersport-checklist!

Ook dan willen we je ten stelligste op het hart drukken dat off-piste skiën en snowboarden heel wat risico inhoudt. Terwijl de officiële pistes netjes aangelegd, onderhouden en gecontroleerd worden door het pistepersoneel, sta je er buiten die strak geharkte routes helemaal alleen voor. Zonder de broodnodige sneeuw- en lawinekennis breng je jezelf dan ook nodeloos in de problemen van zodra je de platgeskiede paden verlaat.
Enkele tips:
Trek er nooit zomaar alleen op uit buiten de afgebakende pistegrenzen. Als je in de problemen komt, zal je blij zijn dat je teamgenoten je hachje kunnen redden of de hulpdiensten kunnen contacteren.
Ga op pad met een ervaren gids of ski-instructeur met een diploma in lawinekunde voor sneeuwsporters. Hij of zij zal je in één oogopslag kunnen zeggen of een helling veilig genoeg is om langs af te dalen.
Vertrek nooit zonder de Heilige Drievuldigheid in je rugzak, meer bepaald een lawinepieper, een sondestok en een schop. Wil je helemaal lawineproof zijn, ga dan voor een rugzak met ingebouwde airbag. Zo verklein je de kans sterk dat je diep onder de sneeuw bedolven raakt.
Volg de gratis Snow Safety workshop in een van onze A.S.Adventure stores. Deze interactieve infoavond – dit jaar al voor de tweede keer georganiseerd – stuurt je met de juiste kennis op pad voor een veilig off-piste avontuur.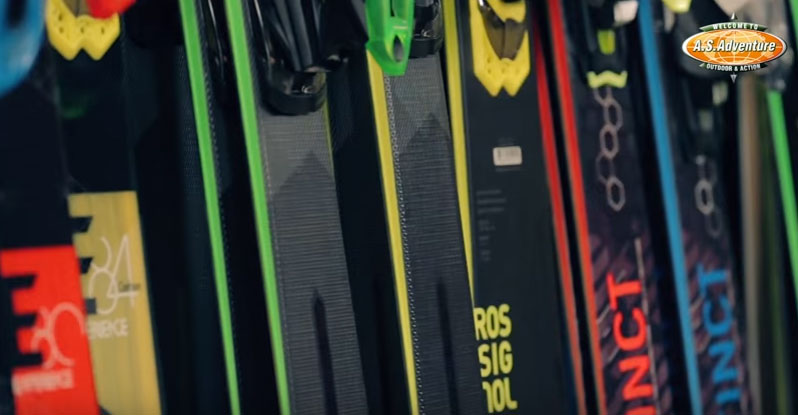 Heb je vragen over off-piste skiën of snowboarden?

Weet dan dat je steeds bij de snow experts in je A.S.Adventure store terecht kunt. Ook zij woonden de Snow Safety workshop bij en zijn als geen ander op de hoogte van de gevaren die buiten de piste op de loer liggen.