Lawinekunde voor sneeuwsporters
Lawinekunde voor sneeuwsporters
Off-piste skiën of snowboarden is niet zonder gevaar. Wil je veilig buiten de platgeskiede paden op avontuur? Tijdens de Snow Safety workshop leert gediplomeerd skimonitor en ervaren berggids Jan Larosse je alles wat je moet weten om veilig hellingen te beklimmen en af te dalen buiten de pistes. Een samenvatting in vijf puntjes: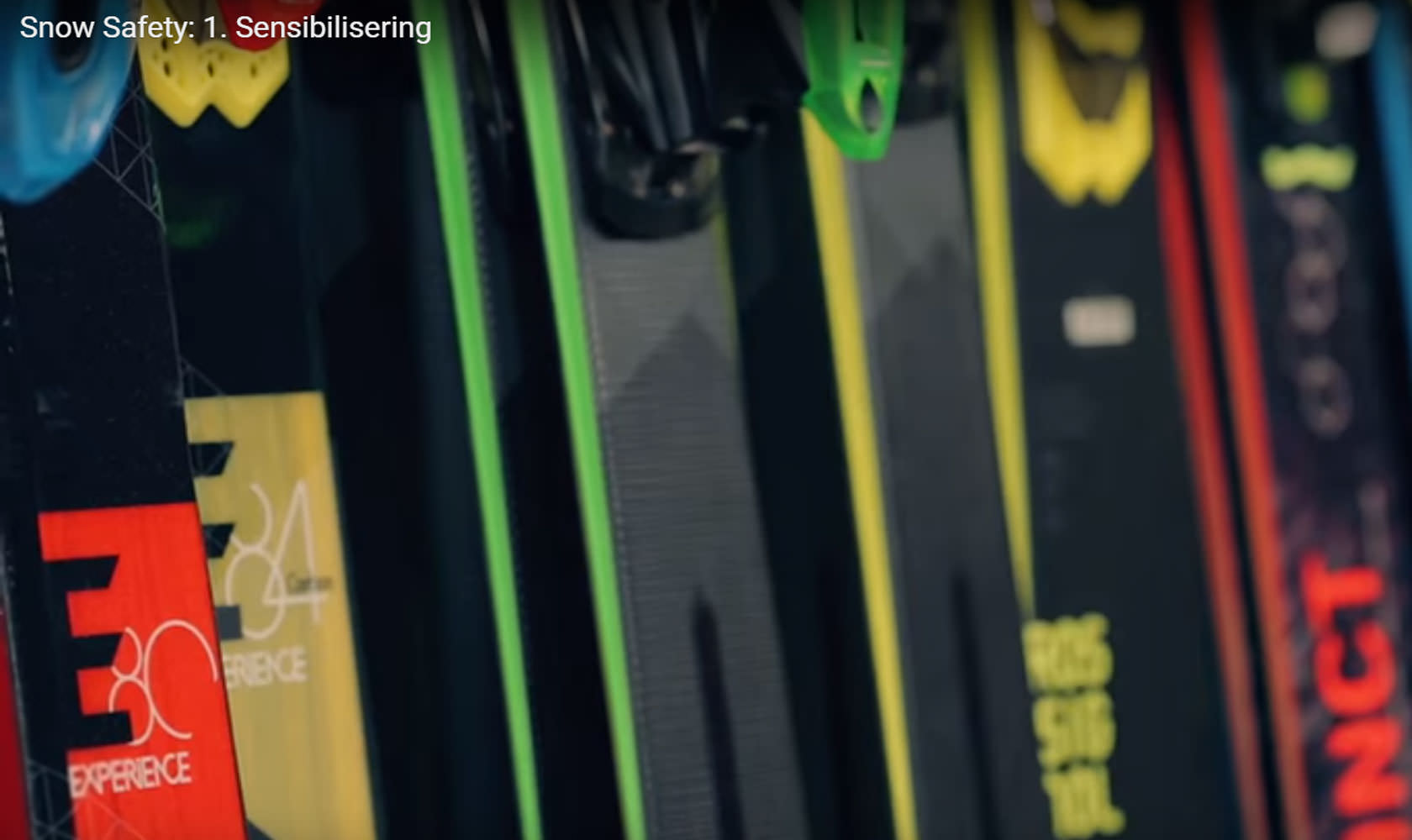 Ook al ben je een echte pro op de latten: wie zich onvoorbereid buiten de piste waagt, is eraan voor de moeite. Tijdens een lawine raast de sneeuwmassa immers naar beneden met zo'n verbluffende snelheid dat je die heus niet voor kunt blijft door flink door te peren op je ski's of board. Zelfs niet als je een wedstrijdskiër bent.
Weet dus waar je aan begint:
Leer tijdens cursussen, stages en de Snow Safety workshop hoe je lawinebepalende factoren kunt interpreteren.
Laat je tijdens je toertochten begeleiden door gediplomeerde skileraars en berggidsen.
2. Bereid je voor vanuit je luie zetel

Leve het internet! Je hoeft geen voorbereidend bezoek aan het skigebied van je keuze te brengen om het terrein in kaart te brengen – dat hebben andere mensen namelijk al in jouw plaats gedaan. Van lawinebulletins en stafkaarten tot volledig uitgestippelde skitoeren: maak gebruik van alle informatie die voor handen is, zodat je bij aankomst meteen goed voorbereid buiten de pistes kunt gaan.
To do's voor vertrek:
Ken het verleden, de huidige toestand en de toekomstige weersomstandigheden van het terrein.
Leer hoe je een lawinebulletin moet interpreteren.
Doe een grondige inspectie van je materiaal, zodat je niet voor verrassingen komt te staan.
3. Wees flexibel en gedisciplineerd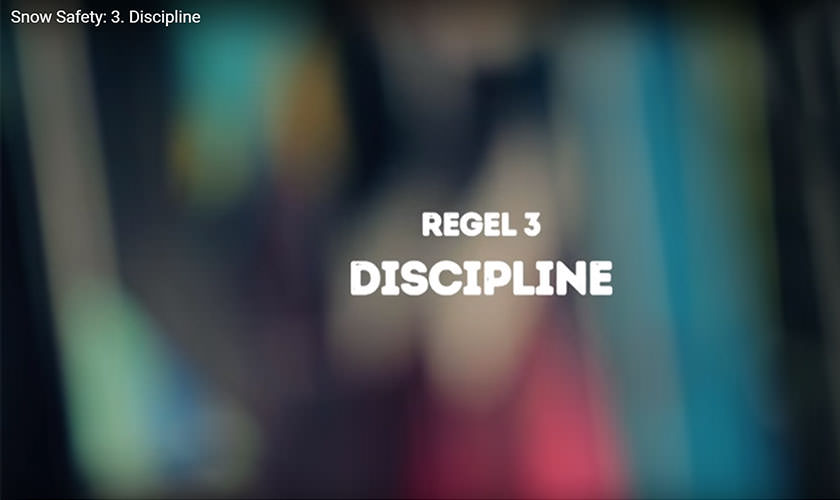 Heb je je thuis perfect voorbereid? Dan bestaat de kunst erin om je te kunnen aanpassen aan de omstandigheden ter plaatse met een rollende planning en je voorbereidingen correct om te zetten in realiteit. Belangrijk hierbij is om discipline aan de dag te leggen bij het naleven van enkele standaardmaatregelen, zoals voldoende afstand houden, niet allemaal tegelijk naar beneden glijden, overzicht bewaren, rekening houden met de grootte en het niveau van de groep. En vooral: niet vallen!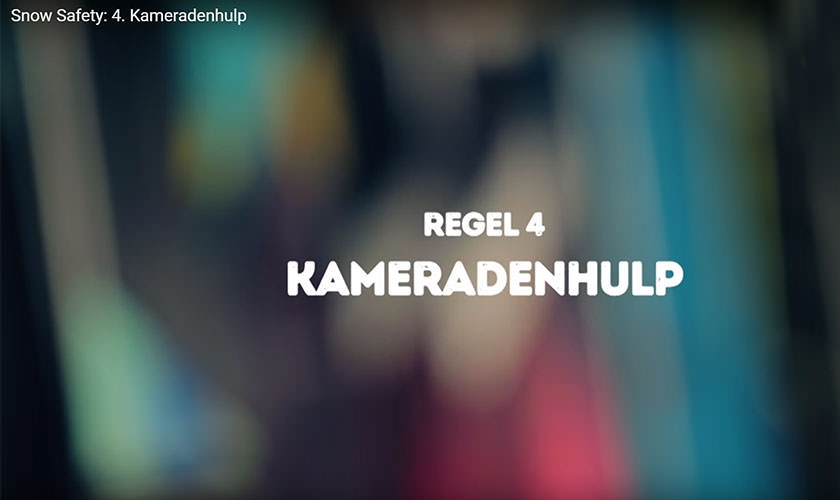 Geloof ons: jezelf uitgraven nadat je bedolven bent door een lawine is geen optie. Door de enorme kracht en druk heeft de sneeuw immers een veel hogere dichtheid dan vers gevallen sneeuw. Vergelijk het met de harde zandgrond in de Kempen: eens je bedolven wordt, zit je muurvast. De enigen die je heelhuids van onder de sneeuw uit kunnen halen, zijn je collega's en de Heilige Drievuldigheid: de schop, de sonde en de pieper.
TIP: Zorg dat je je materiaal kent!
Volg een cursus om je pieper te leren gebruiken en oefen eens op graven in de sneeuw. Dit vergt namelijk enorm veel energie en kan het verschil tussen leven en dood maken …

5. Leer jezelf een beslissingsstrategie aan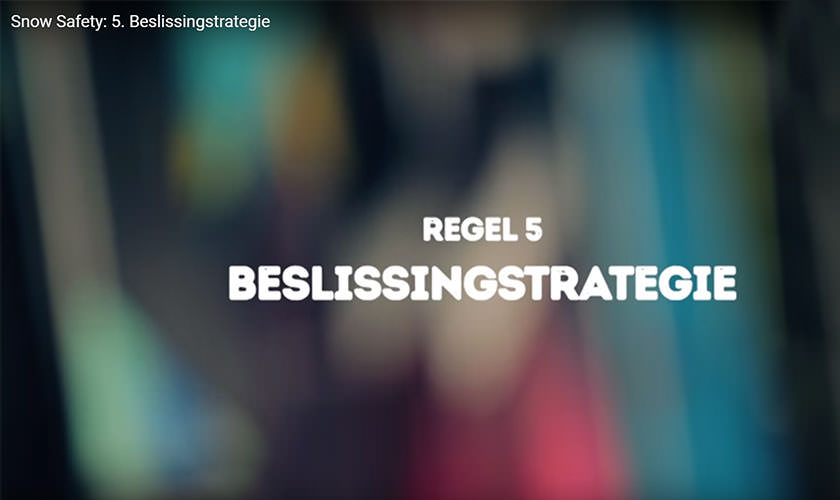 Wat kun je nu concreet doen om niet in een lawine terecht te komen? Er bestaan verschillende strategieën om de lawinebepalende factoren te interpreteren. Alle strategieën zijn goed, zolang je er maar eentje uitkiest die jezelf eigen maakt!
Voorbeeld: de Stop or Go-methode
Wat zegt het lawinebulletin? Vanaf lawinegevaar factor 2 is het al opletten geblazen en bij factor 3 wordt het echt tricky.
Welke indicatoren voor lawinegevaar zijn aanwezig? Verse sneeuwval, wind, temperatuur, hellingsgraad en oriëntering van de helling helpen je de beslissing te maken tussen stoppen en terugkeren, of verder skiën.
Heb je vragen over off-piste skiën of snowboarden?

Weet dan dat je steeds bij de snow experts in je A.S.Adventure store terecht kunt. Ook zij woonden de Snow Safety workshop bij en zijn als geen ander op de hoogte van de gevaren die buiten de piste op de loer liggen.