Een hybride voor elk seizoen
Een hybride voor elk seizoen
Ga je boarden met je maten en zoek je nog een retecoole jas om mee uit te pakken op de piste? Of ga je gewoon op wintersportvakantie met het hele gezin en glij je liever in stijl de slopes af? In beide gevallen is een hybride jas jouw ding.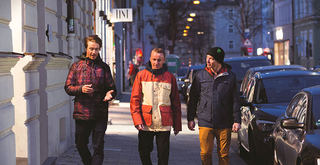 Daar waar de ervaren wintersporters naast hun winterjas ook nog een specifieke ski-jas in de kast hebben hangen, is een hybride jas de ideale oplossing voor de occasionele wintersporter en meerwaardezoekers. Een hybride jas blinkt immers niet alleen uit op de piste. Net als een gewone ski-jas houdt hij je warm en droog wanneer je op je board of ski's de piste afglijdt, maar met een hybride jas kun je 's avonds net zo goed de stad in om van het nachtleven te proeven. Of hoe je met één jas voor meerdere verschillende scenario's gesteld kunt zijn.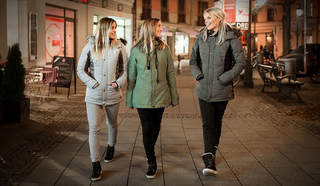 Koploper in het genre is ongetwijfeld O'Neill. Met de MAAD Snow Jacket – ontworpen door freeski-legende Maude Raymond – en de Hubble heeft het twee absolute classics in de aanbieding voor zowel jonge als ervaren sneeuwliefhebbers.
Maar ook de andere merken laten zich niet onbetuigd. Zo zijn er de Matiq en de Murask van Brunotti,  de Frontier en de Prime Time van Burton en de Manhattan en de Soho van Eider, om er maar enkele te noemen.
Duik dus zeker even in ons aanbod ski-jassen en ontdek de mogelijkheden zelf: ook voor jou zit er gegarandeerd een geschikte hybridejas in onze wintersportcollectie!