Zo maak je jouw broek waterdicht
Zo maak je jouw broek waterdicht
Aangezien onze wereldreis zich vooral op het noordelijk halfrond afspeelt, moeten we ons voorbereiden op allerlei weertypes. Momenteel lijkt het hoogzomer, maar we zijn nuchter genoeg om te beseffen dat de weerkaarten elk moment door elkaar kunnen geschud worden...Regenkledij is dus een must.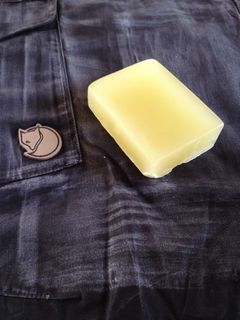 Onze G-1000-broeken van Fjällräven kregen vandaag een laagje Greenland Wax voor extra waterdichtheid. In principe kan je dit ook 'on the road' doen boven je kookvuurtje, maar "wat gedaan is, is gedaan". Ben je van plan je outdoorbroek te waxen, trek daar dan gerust een klein uurtje voor uit. Of ligt het gewoon aan mijn gebrek aan strijkervaring?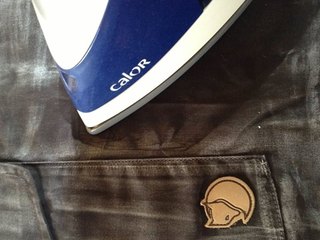 1.Leg je broek languit op de strijkplank en zet je strijkijzer op de laagstestand (1 bolletje).
2.Neem de blok Greenland Wax en wrijf er de hele oppervlakte van je broek stevig mee in, zodat elke vierkante centimeter van een dun wit laagje wax voorzien is.
3.Strijk over de ingewreven delen tot er nergens nog witte vlekken te zien zijn. Zo is de was helemaal in het textiel gesmolten.
4.Voor moeilijk bereikbare stukjes (langs naden of zakken) kan je ook een haardroger gebruiken.
Een kwart blok wax, een blaar op mijn hand en een blauwe teen door een gevallen strijkijzer later, liggen er twee netjes gestreken, waterdichte broeken klaar voor vertrek. Benieuwd of we er het slechte weer mee kunnen bedwingen...