Vijf wandelroutes om bij weg te dromen
Vijf wandelroutes om bij weg te dromen
Droom je al jaren van de Fitz Roy Trek in Patagonië? Of is de Everest Base Camp Trek in Nepal meer jouw ding? Dan kan het niet anders dan dat je een ongelooflijke wandelliefhebber bent. En hoewel beide trektochten meer dan aan te raden zijn, zijn er ook nog een heleboel andere wandeltochten die meer dan de moeite waard zijn. Een kleine selectie.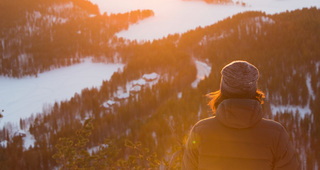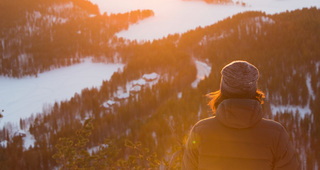 Ninglinspo-wandeling (6 km)
Klinkt als een wandeling in het verre Azië, maar de Ninglinspo-wandeling kun je wel degelijk in eigen land afwerken. En wel in onze eigenste Ardennen. Meer bepaald tussen Remouchamps en Stoumont, in het dorpje Sedoz, waar de Ninglinspo-wandeling aanvangt. De wandeling mag dan wel maar 6 km lang zijn, door de vele hoogtemeters – naar Belgische normen dan toch – en het vele keren en draaien ben je hier wel een kleine twee uurtjes zoet mee.
Hoogtepunten van de wandeling zijn het heuvelachtige landschap, de vele watervalletjes en de prachtige vallei. Eyecatcher is het prachtige vergezicht dat je vanop uitkijkpunt Drouet hebt. Of hoe ook een wandeling die genoemd is naar een zijriviertje van de Amblève je versteld kan doen staan.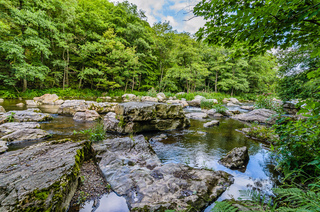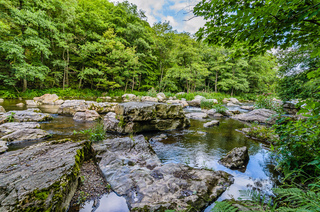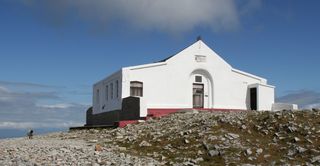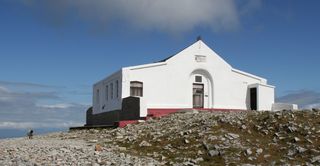 De Croagh Patrick Route is een van de bekendste pelgrimsroutes in Ierland. Het kleine witte kapelletje op de top van de berg is het doel voor de pelgrims, maar de schoonheid van de Croagh Patrick Route schuilt in de steile klim over het rotsachtige pad. Ierser dan dit wordt een landschap niet. Dat de klim slechts 764 meter bedraagt, mag een geruststelling zijn. Dat neemt niet weg dat je hier een fikse tocht voorgeschoteld krijgt.

Het Zwitserse Grindelwald is een klassieker in wandelmiddens. Grindelwald staat immers bekend om zijn drie prachtige bergen – Eiger, Mönch en Jungfrau – en de vier dorpjes – Grindelwald, Wengen, Mürren en Lauterbrunnen. Je kunt er tal van fantastische wandelingen maken, maar de echte aanrader is een 16 km lange wandeling door het Berner Oberland langs de Eiger- en Schreckhorn-pieken. De wandeling gaat vanuit Grindelwald naar de Bachtal See en dan naar de Faulhorn-hut waar je kunt overnachten. Of hoe je al wandelend Zwitserland op z'n mooist kunt ontdekken.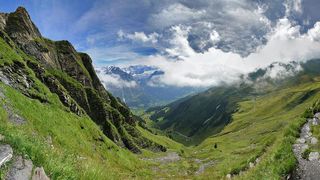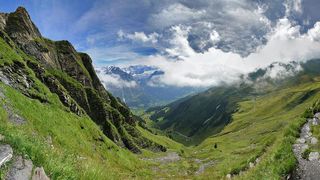 Kalalau Trail op Hawaï (35 km)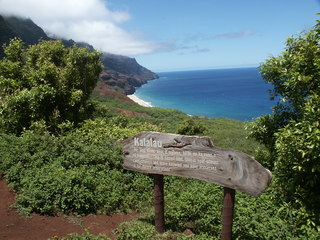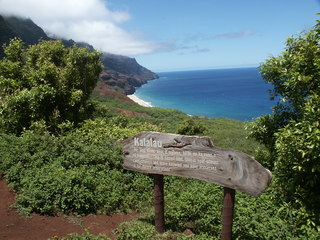 Bestaat er iets deugddoender dan een ochtendlijke strandwandeling? Jazeker! Een ochtendlijke strandwandeling in Hawaï. De Kalalau Trail is zonder enige twijfel de mooiste kustwandeling ter wereld. Een stevige kuitenbijter, dat wel. Want 35 km door het mulle zand stappen, is bepaald geen lachertje. Zelfs niet als dat Hawaïaans zand is.
Van de Na Pali kust langs de noordkust van het eiland van Kee Beach naar de Kalalau Valley wachten er jou alleen maar prachtige panorama's. Of hoe zou jij het noemen wanneer je al wandelend kunt genieten van fenomenale vergezichten over de Stille Oceaan en Kalalau Beach? Juist ja.
Het Zweedse Kungsleden (105 km)
Kungsleden wordt ook weleens King's Trail genoemd en zodra je voet zet op deze 440 km lange wandelroute wordt meteen duidelijk waarom. Kungsleden loopt van Abisko in het noorden tot Hemavan in het zuiden en staat garant voor uren wandel- en kijk-je-ogen-uit-plezier. Ervaringsdeskundigen loven vooral het noordelijke deel van deze route – langs Kungsleden van Abisko Mountain naar het Saami dorpje Nikkaluakta. Dat zou wel eens iets te maken kunnen hebben met het feit dat je tijdens die route boven de Poolcirkel door een Arctisch landschap van toendra's, berkenbossen en gletsjers wandelt.
Dat de volledige wandeling 105 km lang is en dus wel eens een dagje of zes van je zou kunnen vergen, hoeft geen probleem te zijn als je weet dat je in een van Europa's mooiste wilde natuurgebieden vertoeft.