Tips voor roadtrips
Op reis met de benenwagen? Wie een groter gebied wil verkennen, neemt toch beter z'n toevlucht tot een robuuste vierwieler. Het fenomeen komt overgewaaid uit de VS, maar onder ons gezegd en gezwegen: roadtrippen kun je overal. Met deze tips maak je er een memorabel avontuur van!

Kies de juiste (huur)auto

Of je nu een paar dagen of een hele maand op roadtrip gaat, je zal sowieso heel wat uurtjes in je autostoel spenderen. Eens onderweg wordt je wagen je vervoermiddel, je woonplaats en je beste vriend. Kies hem dus zorgvuldig! Deze vragen kunnen je helpen bij je keuze: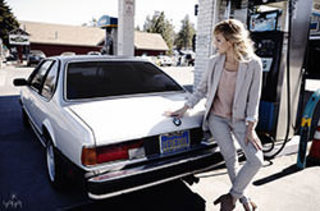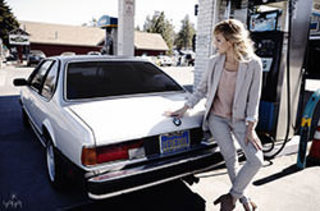 Hoe lang duurt je roadtrip?
Met hoeveel personen reis je en hoeveel bagage heb je bij?
Hoeveel kilometer per dag ben je van plan in de auto door te brengen?
Welk terrein ga je berijden: enkel snelwegen en goed berijdbare wegen, of ook onverharde wegen, misschien zelfs offroad?
Hoeveel wil en kun je spenderen aan de auto + de benzine?
De verleiding is natuurlijk groot om voor een roadtrip door de Southwest USA te zwichten voor een echte Amerikaanse bak. Voordelen: een grote koffer voor je rugzakken en proviand, een stevige motor en - in geval van een recent exemplaar - een behoorlijk comfortabel interieur. Nadeel? Die jongens zuipen benzine! Misschien kies je dus beter voor een iets kleinere, zuinigere auto. Goed vergelijken is de boodschap!

Een wijze raad: wees realistisch. Op vakantie naar Zuid-Frankrijk rijd je misschien 12 uur op een dag, maar dit is geen tempo dat je verschillende dagen na mekaar kunt volhouden. Autorijden is vermoeiend! Verdeel je traject dus telkens in hapklare brokken van zo'n 3 à 4 uur per dag en las indien mogelijk regelmatig een autoloze dag in.
Heeft je reisgenoot een rijbewijs? Geef dan af en toe het stuur eens door. Opgelet: een tweede chauffeur moet je aangeven aan het verhuurbedrijf voor de verzekering en kost je meestal extra! Zie je dit niet zitten, maak dan voldoende stops onderweg om de beentjes te strekken.
TIP: Neem voldoende snacks en water of andere dranken mee in de auto. Zo hou je je energie op peil en heb je een klein overlevingspakket bij de hand voor het geval je autopech krijgt.

Vooraf wat research doen naar de brandstofprijzen op je bestemmingen is geen slecht idee. De benzine is in sommige afgelegen trekpleisters en nationale parken namelijk vaak buitensporig duur. Gooi je tank dus vol vóór je er binnenrijdt en probeer je verplaatsingen ter plekke te beperken.
Een gps-toestel zit zelden standaard inbegrepen bij een huurauto, al kun je er meestal wel eentje bij huren. Opgelet: de dagprijzen swingen de pan uit! Ga je voor enkele weken roadtrippen, neem dan best je eigen toestel mee of schaf een goedkoop exemplaar aan ter plaatse. Vergeet ook je wegenkaarten niet, voor het geval de technologie het laat afweten!