Kilometers vreten op citytrip
Kilometers vreten op citytrip
Een beetje sightseeing en wat terrasjes doen, hoe vermoeiend kan dat zijn? Think again! Citytrippen is een echte workout, want voor je 't weet heb je heel wat kilometers op je teller staan. Een paar stevige wandelschoenen in je trolley zijn dus geen overbodige luxe.

Je citytrip in kaart gebracht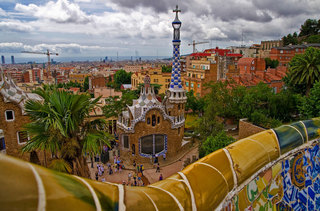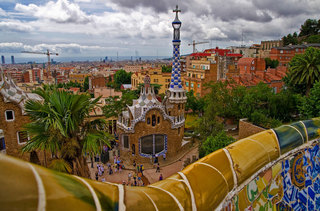 Kan een fikse wandeling door een vreemde stad een fitnessbeurt of een rondje joggen vervangen? Onze collega Greet deed de test: tijdens haar vakantie in Barcelona deze zomer gespte ze de Polar M400 rond haar pols en liet ze al haar activiteit in kaart brengen door dit geavanceerde sporthorloge en de bijhorende Polar Flow-software. Van de totale afgelegde afstand en duur tot je calorieverbruik. En wat blijkt? Je wandelt heel wat af op citytrip! Onderstaande kaartjes spreken voor zich.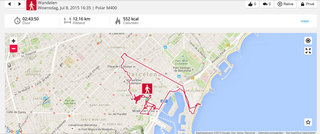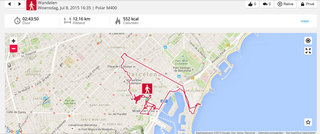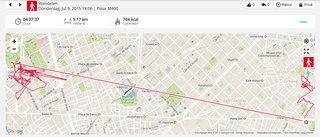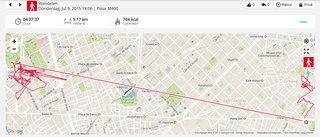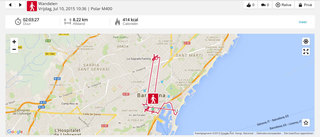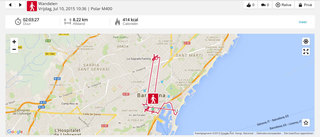 Door te voet op ontdekking te gaan in een stad, kun je dus gemakkelijk heel wat calorieën verbranden én je spieren trainen. Op voorwaarde dat je een zeker tempo aanhoudt, natuurlijk. Van slenteren word je vooral heel moe, en het levert je fysiek niet veel op. Zet er dus maar stevig de pas in: zo krijg je een mooi – kosteloos! – alternatief voor het verplichte nummertje in de fitnesszaal, en je ziet tenminste nog wat!

Laat ook je voeten genieten

Wil je voorkomen dat je 'urban adventure' een regelrechte nachtmerrie voor je voeten wordt? Spaar je sneakers en pumps dan voor een avondje uit met de metro en schaf jezelf een paar stoere stappers aan. Kies voor een degelijk paar en laat je niet afschrikken door het prijskaartje. Als je er goed zorg voor draagt, gaat een paar wandelschoenen namelijk veel langer mee dan een fitnessabonnement.

>> Denk aan ons ultieme wandelsysteem: zonder de juiste wandelsokken en wandelzolen zijn je schoenen maar de helft waard!
Ben je ook op citytrip geweest of heb je plannen om dat nog te doen? Deel jouw beste foto's dan op Instagram met de tag #asadventure.