Hou je runkledij in vorm
Lopen is de regelmatigheidssport bij uitstek: je komt thuis van het werk of school en springt in je runoutfit voor enkele kilometers zweten. Maar door het regelmatige wassen van je shirt gaat de kwaliteit van de stof achteruit en ook je schoenen slijten snel. Hoe gun je je loopkledij een lang leven?

Waarom heeft loopkledij speciaal onderhoud nodig?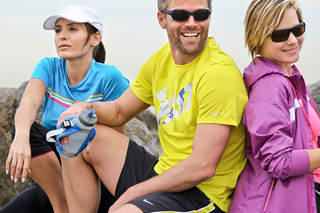 Loopkledij bestaat over het algemeen uit synthetische materialen met een poreuze samenstelling. Zo neemt je outfit veel zweet op en is ze uv-bestendig, maar daardoor heeft ze ook een andere behandeling nodig dan een alledaags katoenen shirt.

Hoe was ik mijn looptenue?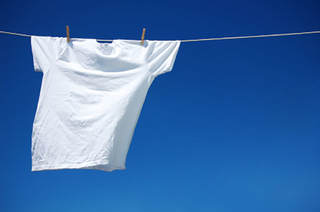 Wassen doe je het best na elke inspanning, in de wasmachine en met een normaal wasmiddel.
Volg goed de temperatuurvoorschriften. Lap je deze regels aan je laars, dan zal de stof na verloop van tijd geen zweet meer opnemen.
Te warm wassen is nefast voor synthetisch materiaal, net als wasverzachters.
Hoe droog ik mijn shirt en broek?

Je mag je runoutfit in geen geval geforceerd drogen, voor een rechtstreekse hittebron bijvoorbeeld.
Droog hem beter aan een wasrek in een goed verluchte ruimte. Hang hem niet te dicht bij verwarmingselementen, om smelten van de stof te voorkomen.
Langzaam drogen behoudt de vorm en de vochtdoorlatende eigenschappen van je shirt.
Hoe vermijd ik extreme zweetgeur?

Die specifieke geur wordt veroorzaakt door het gebruik van wasverzachter, die in de stof blijft zitten en zich vermengt met je zweet.
Als je net voor je gaat lopen deodorant hebt gebruikt, wordt die geur nog versterkt.
Ook voeding speelt een rol: wie ongezond en vettig eet, zal een sterkere zweetgeur hebben dan diegene die veel fruit eet en water drinkt.
Hoe maak ik mijn schoenen schoon?

Modder verwijder je onmiddellijk na het lopen met een vochtige doek.
Je kan ze ook laten drogen en het vuil er achteraf afborstelen.
Laat je schoenen na gebruik drie dagen rusten en haal er de zooltjes uit. Zo trekt het vocht sneller uit je schoenen en krijgen bacteriën geen kans.
Wasmachines zijn uit den boze! Geavanceerde systemen zoals het Nike Airsysteem of een gelsysteem zijn niet waterbestendig bij hoge temperaturen.
Voor de droogkast geldt hetzelfde: loopschoenen zijn heel gevoelig aan krimpen.
Kan ik zweetvoeten vermijden?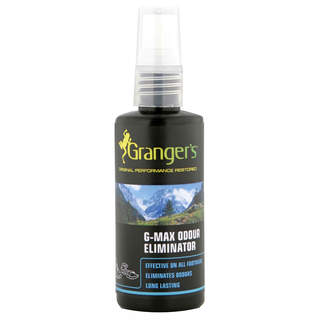 Er bestaan verschillende producten, zoals geursprays die hinderlijke geurtjes doen verdampen.
Voor je gaat lopen, kan je je voeten opfrissen met wat zeep.
Gebruik eventueel pepermuntspray om op je voeten te spuiten, dan geraken ze niet oververhit.
Hoe berg ik mijn schoenen op?

Berg je runschoenen op op een droge plaats, best in een schoendoos.
Zet ze nooit rechtstreeks in de zon, anders gaan ze verkleuren en vervormen.
Wanneer zijn mijn schoenen aan vervanging toe?

Na 1.000 gelopen kilometers is een goed gemiddelde.
De slijtage van een schoen hangt ook af van de ondergrond waar je op loopt, je lichaamsgewicht en je persoonlijke loopstijl.