Zomerdoel: schrap deze 5 activiteiten van je bucketlist
Zomerdoel: schrap deze 5 activiteiten van je bucketlist
Augustus komt al in zicht en dat terwijl de zomer nog niet eens goed en wel begonnen is. Ken je dat gevoel? Geen nood, het is nog niet te laat om die onvergetelijke vakantieherinneringen te creëren! Met deze vijf tips ga je een zomer tegemoet die je voor eeuwig zal bijblijven.
Ga naar een festival én overnacht er


Er staat deze zomer ongetwijfeld nog ergens een festivalletje op je programma. Doe eens gek: in plaats van na het laatste optreden de bus of auto naar huis te nemen, kun je ook op de festivalcamping blijven slapen en er een heuse muzikale tweedaagse van maken. Zo raak je pas écht ondergedompeld in de festivalsfeer en maak je meteen kennis met de mooiste zomersport die er bestaat: kamperen. Heb je de smaak te pakken? Als je dan toch die tent, slaapzak en slaapmat gekocht hebt, kun je ze evengoed nog eens gebruiken tijdens een leuk kampeerweekend met vrienden in de Ardennen of aan zee. Twee vliegen in één klap!
Bezoek een volstrekt onbekende stad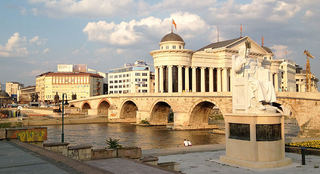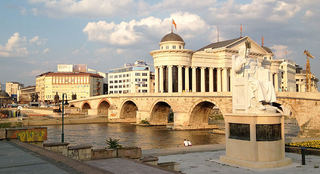 Parijs, Londen, Barcelona, Amsterdam … Cliché! Doe Google Maps open en ga eens op zoek naar een stad die niét bovenaan elke citytrip-top 10 prijkt. Wat dacht je van Edinburgh, Gdansk, Bologna of Skopje? Boek een ticket naar één van die buitenbeentjes en je wordt gegarandeerd verrast door hun onverwachte schoonheid. Ook leuk: doe vooraf geen research, maar laat je gewoon ter plaatse meevoeren door het ritme van de stad. Wie een echte urban zoektocht ziet zitten, laat stadsplan en gps thuis en laat zich leiden door het zigzag-principe van 'eerste straat links, volgende rechts'. Zo ontdek je moeiteloos de allerhipste plekjes!
Voel het zand tussen je tenen


Denk even terug aan je zomervakanties als kleine uk ... Welke momenten bleven je het meeste bij? Die aan het strand, natuurlijk! Ben je deze zomer nog niet naar de zee geweest, maak er dan als de wiedeweerga werk van, want niets schreeuwt zo luid 'ZOMER!' als de combinatie van zon op je huid, een zilte zeebries die door je haren streelt en fijne zandkorreltjes die zich een weg banen door je sandalen, kleren en euh … picknickmand. Ja toch? Als je 's avonds een berg zand uit je douche moet scheppen, weet je dat het een goeie dag is geweest. Vergeet je maxi-strandlaken, je zonnehoedje en je koelbox vol versnaperingen niet!
>> Ben je geen fan van de volgebouwde Belgische kust? Ga eens op ontdekking langs de kustlijn van Nederland, Duitsland of Noord-Frankrijk, waar de natuur nog echt z'n gang mag gaan.
Maak een roadtrip naar de zon
De Belgische zomer is voorlopig niet echt om over naar huis te schrijven, maar waar moet je tegenwoordig wél naartoe voor een beetje zon? Het 'zuiden' is altijd een goeie gok. Vergeet vroegboekacties: stap in je auto met je lief, je beste vrienden of je gezin en begin gewoon te rijden richting mooi weer. Met het juiste gezelschap, een rijk assortiment snacks en een vrolijke zomerdeun op de autoradio wordt de trip al snel een memorabele belevenis op zich! Kies voor de kleine binnenwegen en las regelmatig een tussenstop in bij een mooi panoramisch uitkijkpunt, een gezellige picknickplek of een bijzondere bezienswaardigheid. Wedden dat je een heel fotoalbum kunt vullen met roadside adventures?
Laat je smartphone eens links liggen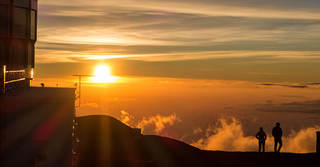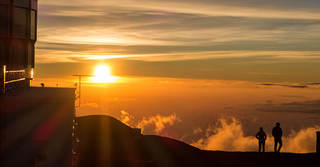 Geloof het of niet, maar mits wat voorbereiding kun je met gemak enkele dagen zonder smartphone of laptop. Zeg al je afspraken af, laat je omgeving weten dat je tijdelijk onbereikbaar bent en plan je dagen bomvol activiteiten waar je geen internet voor nodig hebt. Net als elke verslaving waarvan je moet afkicken, lukt ook een digitale detox beter met een beetje sociale druk. Dus trommel je beste vriend, je liefste zus of je favoriete collega op en ga samen op stap, ver weg van de beschaving. Van een weekendje wellnessen middenin de natuur tot een namiddag ontstressen met een boek in de hangmat, zolang die dwingende bliepjes van je sociale media maar buiten gehoorbereik liggen.