Zo krijg je je spullen weer droog
Dat buitje was toch iets steviger dan je voorspeld had … en die achterwaartse duik bij het aanmeren van je kano stond waarschijnlijk ook niet op je planning. Soms zijn natte spullen nu eenmaal niet te vermijden. Outdoor-expert Bart Knoops helpt je uit de nood met deze 'snel droog'-tips.

Je schoenen kun je vooraf een behandeling geven om ze extra te beschermen, maar wie pech heeft of onvoorzichtig is geweest, zal uiteindelijk toch met natte voeten opgescheept zitten.
Stop zeker geen krantenpapier in je schoenen om ze binnenin te drogen. De inkt die vrijkomt doordat het papier nat wordt, tast het leder van je schoen en het membraam aan. Gebruik liever keukenpapier of een setje speciale schoenendrogers, die naast een drogende functie ook een antibacteriële werking hebben.
Je natte kleren kun je drogen aan een wasdraadje in je voor- of binnentent, of rol ze in een handdoek en wring ze uit. Het vocht blijft in de handdoek zitten, zodat je je kleren sneller weer kunt aandoen.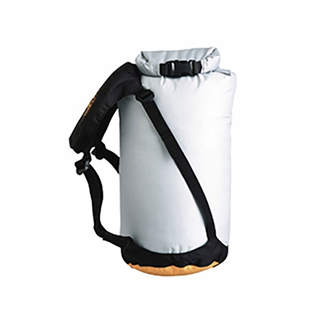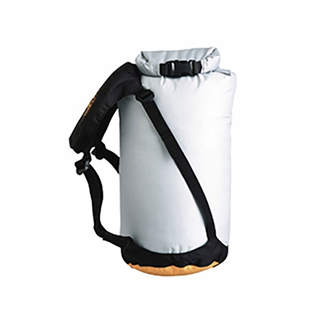 Ben je je waterdichte compressiezak vergeten en is je slaapzak nat geworden? Dan rol je hem best uit in je tent – of buiten als de hemel is opgeklaard – en laat je hem vlak drogen. Als je hem ophangt aan een wasdraad, kan de vulling verzakken waardoor je plaatsen creëert die minder goed zullen isoleren.