Yoga voor outdoorlovers
Hockeyspelers doen het om hun focus te vergroten, klimmers beoefenen het om hun evenwichtsgevoel te verbeteren en eigenlijk kan eender welke atleet zich eraan wagen om zijn core stability te versterken. Geen betere discipline dan yoga om je (al dan niet professionele) trainingsactiviteit aan te vullen. En wat meer is: je kunt het ook perfect buiten beoefenen.

1. Er gaat niets boven een goeie yoga-instructeur

Wie yoga voor beginners intikt in zijn zoekmachine krijgt een stortvloed aan instructiefilmpjes en artikels met tal van tips & tricks over zich heen. Nuttig? Vast en zeker, maar op je eentje aan yoga beginnen is geen bijster slim plan. Wie blessures wil vermijden, is gebaat bij een correcte uitvoering van de poses en daarvoor doe je maar beter beroep op een yoga-instructeur.

2. Welke yogavorm kies ik best?

Welk type yoga je precies kiest, mag je volledig van je voorkeuren en doelen laten afhangen. Daar waar hatha yoga focust op de ademhaling doet vinyassa yoga soms wat aan dansen denken door de continue stroom van poses. Is ashtanga yoga de meest fysiek veeleisende yogavorm, dan is anusara de meest speelse variant. Hot yoga mikt dan weer op zij die eens flink willen zweten tijdens het sporten. Maar welke variant jouw voorkeur ook geniet, doe jezelf een plezier en kies er eentje met een professionele instructeur bij wie je je goed voelt.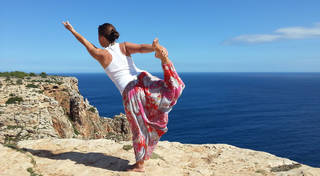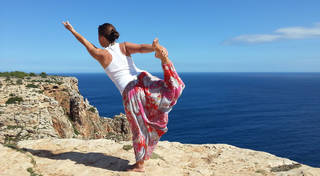 3. Is yoga wel iets voor mij?

Neen, je krijgt er geen bredere borstkas door en ook je biceps blijven onveranderd. Wat yoga wel doet isje evenwichtsgevoel verbeteren, je core stability versterken en je concentratievermogen verhogen. Lukt dat op een-twee-drie? Absoluut niet. Maar wie volhoudt, merkt wel een aanzienlijke invloed op z'n spierstelsel, lenigheid en ademhaling. Een soepele geest in een soepel lichaam!

4. Yogacompetitie bestaat niet

Yoga is geen competitiesport, wel een levenswijze die je langzaamaan in de vingers krijgt. Het heeft dan ook geen enkele zin om straffer of beter te willen doen dan de man of vrouw op het yogamatje naast jou. Iedere beoefenaar luistert maar beter naar z'n eigen lichaam. Ieder lichaam heeft z'n eigen grenzen. Dat is gewoon zo. Jezelf in poses wringen waar je je niet goed bij voelt, heeft geen enkele zin. De levensvisie die yoga is, richt zich op een harmonieus leven waarin welzijn centraal staat. Daar is geen plaats voor competitie met anderen en je eigen ego.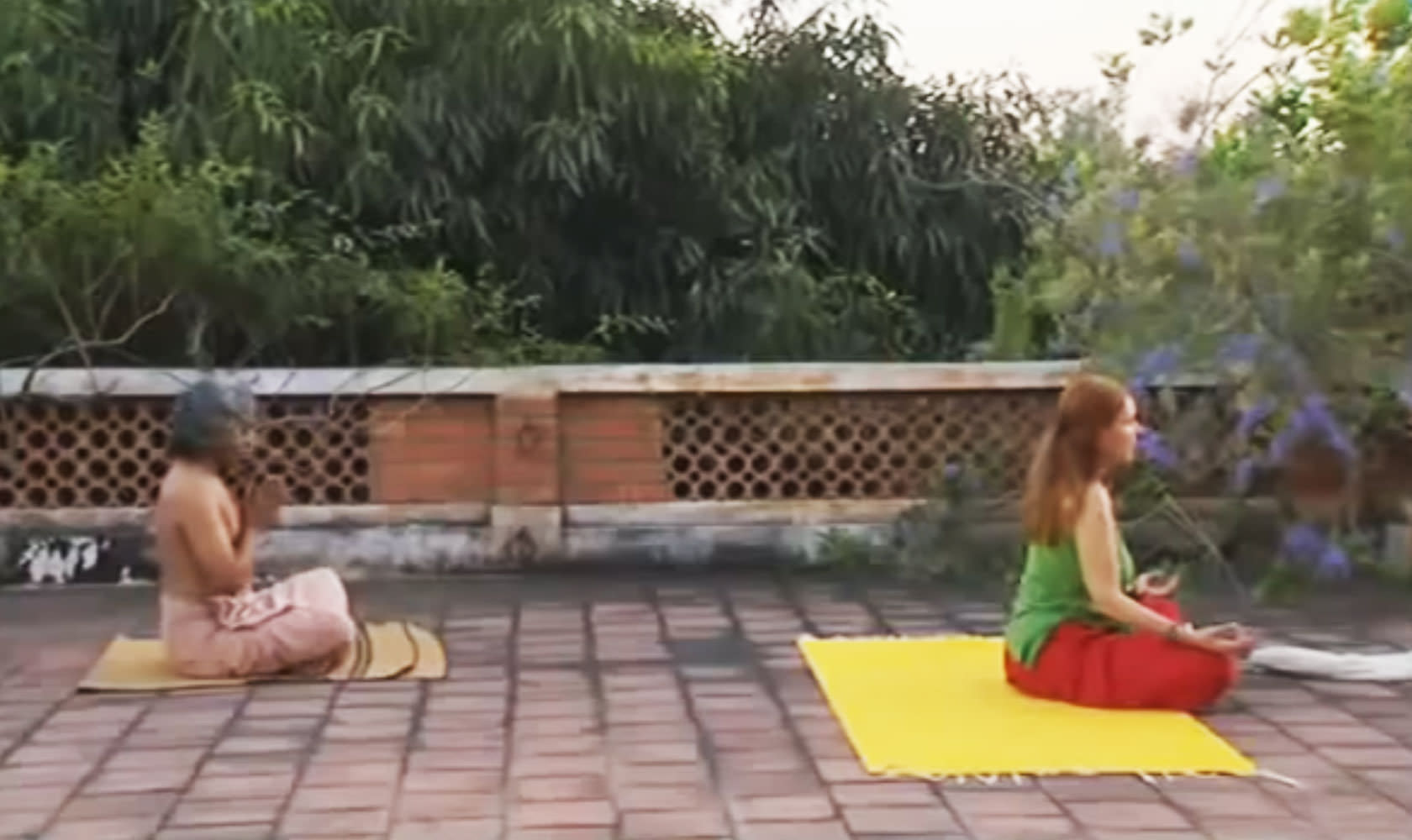 Good things come to those who wait, luidt het spreekwoord. Nu volstaat het niet om gewoon wat te zitten wachten als je ten volle wil leren genieten van yoga, maar feit is wel dat je geen yoga beheerst na een lesje of tien. We zijn het wat verleerd, maar tijd investeren in je hobby en geduld oefenen levert je in het geval van yoga dubbel zo veel pret. Noem het gerust deel van het plezier. Slow pleasure!

Het antwoord op de vraag is volmondig ja! Daar waar je in een yogazaal prima tot jezelf kunt komen, kun je in de buitenlucht niet alleen op zoek gaan naar de connectie met je innerlijke ik, maar tegelijkertijd ook met de buitenlucht. Zo is outdoor yoga niet alleen een leuke variatie op indoor yoga, maar biedt het ook een fikse toegevoegde waarde. Omarm de weerselementen, wees niet bang om je vuil te maken en geniet des te harder van omgeving en uitzicht. Reik met je rechterhand richting bergtop terwijl je je blik laat afglijden over het meer. Yoga was nog nooit zo mind blowing.

Zin om zelf aan de yoga te gaan? Weet dan dat de juiste outfit en een yogamatje onontbeerlijk zijn. Bewegingsvrijheid is hier het sleutelwoord. Met de juiste outfit bedoelen we wel degelijk een stretchbroek of shortje voor de vrouwen of een soepele short voor de heren. Een tanktop, T-shirt (voor de heren) en een keyhole shirt (voor de vrouwen) is het ideale bovenstuk. Schoenen? Niet nodig. Neen, ook niet voor wie outdoor yoga verkiest. De natuur onder je voeten voelen, het maakt je yoga-avontuur er alleen maar prettiger op.