Word je eigen weerman/vrouw
Met een beetje oefening voorspel je voortaan zelf het weer aan de hand van de wind en de wolken. Sorry, Frank en Sabine!

Tip 1: leer luisteren naar de wind

Als het lange tijd niet waait, kun je er van uitgaan dat het goede weer nog een tijdje aanhoudt. Let wel: net voor een zware storm (of in het oog van een orkaan) is het ook lang windstil ... 1 kans op 2 dus.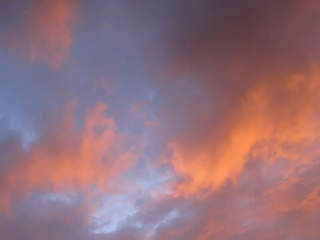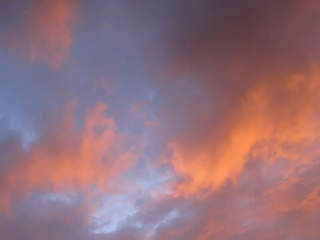 Tip 2: vraag het aan de dieren

Wanneer er slecht weer op komst is, uit zich dat in dalende luchtdruk. Resultaat? Vliegende insecten blijven dichter bij de grond, zwaluwen die jacht maken op die donderbeestjes natuurlijk ook en koeien gaan vaak liggen net voordat het begint te regenen.

Van de witte cumulus en de fijne cirruswolken tot de donkere en laaghangende stratus: wolken zijn een van de betrouwbaarste weerindicatoren. Ze ontstaan als het vocht opstijgt in de atmosfeer en worden zichtbaar als de waterdamp door afkoeling condenseert.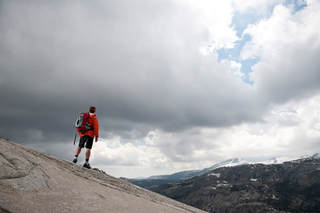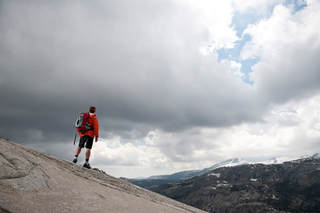 Tip 4: weersta de grillen van de bergen

Het weer is sterk afhankelijk van de regio of het landschap waarin je je bevindt. Vooral in de bergen kun je je aan onvoorspelbaar weer verwachten. Een ding is zeker: als lucht over bergen moet, zorgt dit aan de windzijde vaak voor neerslag. Bovendien kan stijgende lucht in combinatie met bergtoppen ook onweer veroorzaken. Aan de lijzijde heb je dan weer meer kans op te ontsnappen aan de regen.

Tip 5: gebruik de lucht als barometer

Zie je een rode gloed net voor zonsopgang? Dan is de kans groot dat het in de komende twaalf uur gaat regenen. Ook een ring rond de maan of de zon ruikt naar nattigheid, want ze ontstaan doordat kleine ijsdeeltjes uit de wolken het zon- of maanlicht breken.