Weet jij van wanten?
Wist je dat handschoenen sneller verslijten als je ze gebruikt voor andere handelingen dan die waarvoor ze bedoeld zijn? Afhankelijk van de sport of activiteit die je plant, ga je best op zoek naar een aangepast paar. Een overzicht.

Skihandschoenen hebben een dikke buitenzijde, maar zijn dun aan de binnenkant zodat je je skistokken goed kunt manipuleren. De binnenzijde is vaak verstevigd om afslijting tegen te gaan en te voorkomen dat je iets breekt. Ook lederen handschoenen komen goed van pas bij het skiën. Ze bieden een goede isolatie, maar zijn minder kwetsbaar dan hun kunststof exemplaren. Ze raken immers minder snel beschadigd door de scherpe randen van je ski's. Bij snowboardhandschoenen zijn de pols en de palm van je hand nog meer verstevigd. Je kunt dit type handschoenen trouwens tot ver over je polsen trekken zodat de sneeuw niet in je mouwen komt.

Alleen een vingerloze softshell handschoen met thermische voering garandeert voldoende handelingscomfort voor fietsers. De meeste modellen zijn uitgerust met antislipversteviging en een schuimlaagje aan de binnenzijde voor een dempend effect. Op koude winterdagen kun je ze combineren met een isolerende onderhandschoen.

Klimhandschoenen bestaan uit slijtvast leder wat voor een goede grip zorgt en het mogelijk maakt om je klimmateriaal in de meest extreme omstandigheden goed te blijven hanteren. Je vingers hebben vrij spel, zodat je probleemloos klimhaken kunt inslaan.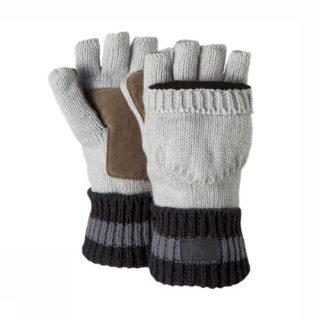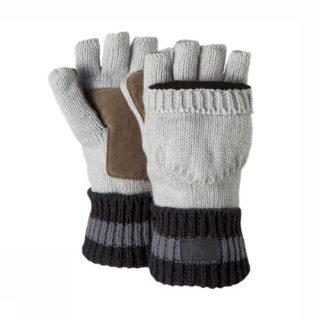 Wie liever op stadsbezoek gaat, kiest voor een paar handschoenwanten, waarbij je vier vingers apart van je duim zitten. De voordelen? Je vingers hebben het lekker warm en bovendien kun je het bovenste gedeelte van de want omslaan, zodat je met blote vingers op het knopje van je camera kunt drukken of snel geld bij elkaar kunt zoeken voor die warme chocolademelk.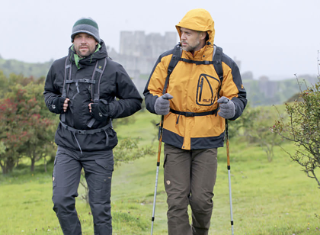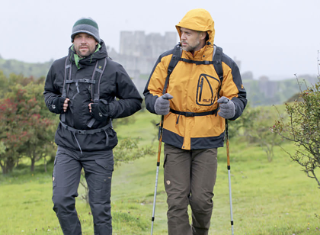 Bij extreem koud weer, zoals bij expedities naar de poolgebieden of in het hooggebergte, combineer je best dunne, thermische onderhandschoenen met een dikker, waterdicht paar. Daarover trek je nog eens goed gevoerde, extra isolerende wanten, indien nodig. Voor trekkings volstaan dunne handschoenen die je handen warm houden onder het lopen en waarmee je je grip op je wandelstokken behoudt.