Warme handen, warme voeten
Warme handen, warme voeten
Iedereen heeft ze weleens gespot: mensen die zich in de herfst nog steeds in een t-shirt buiten wagen. Of fervente lopers die in hartje winter toch in korte broek en mouwloos shirt het bos induiken, maar wel een muts en handschoenen aanhebben. Beetje vreemd, denk je? Verre van, want je lichaamsuiteinden koelen beduidend sneller af dan bijvoorbeeld je buik en je bovenbenen. Het komt er dus op aan om strategische warmtelaagjes aan te brengen in functie van de activiteitdie op het programma staat.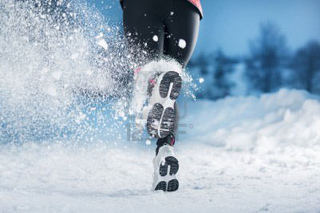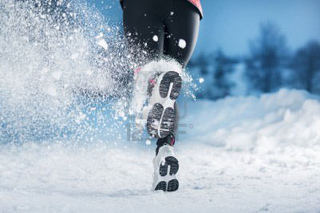 Het spreekt voor zich dat elk stukje huid warmte kan verliezen. Wat niet iedereen weet, is dat sommige delen van je lichaam sneller warmte verliezen dan andere. Dat moet ook want wanneer we het te warm krijgen, stellen die delen ons lichaam in staat om snel af te koelen. De reden daarvoor is dat bloed een warmteregulerende functie heeft. Lichaamsdelen waar veel bloed voorbijkomt en/of waar de huid op haar dunst is, koelen dan ook merkelijk sneller af.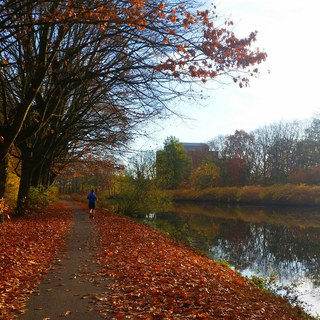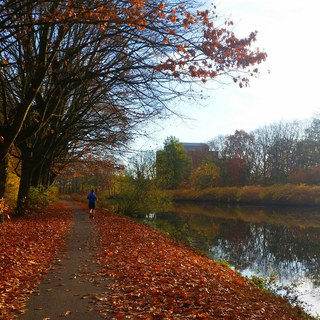 Wie zich in de wintermaanden buiten waagt, doet er dan ook goed aan om een zo groot mogelijk deel van zijn of haar lichaam te bedekken met een beschermend laagje. En dat geldt zeker voor de grotere oppervlakken zoals de borst en de rug. Als je een complete winteroutfit om één of andere reden niet ziet zitten – bijvoorbeeld om esthetische of praktische redenen, zoals bewegingsvrijheid bij het sporten – bedek je toch maar beter je hoofd, vingers, tenen, oksels en liezen.

Je oksels en liezen hou je al op natuurlijke wijze warm en het spreekt ook voor zich dat je niet blootvoets moet gaan lopen in de sneeuw. Je vingers en je hoofd daarentegen, verdienen sowieso extra aandacht én extra isolatie. Lopen met handschoenen en een muts is dan ook geen bepaald geen overbodige luxe bij vriestemperaturen. Ook een buff kan helpen om nek en kin – twee andere delen die erg gevoelig zijn voor koude – goed warm te houden. Wel kan het zijn dat je die muts soms even een minuutje af moet zetten. Kwestie van toch voldoende warmte te laten ontsnappen wanneer je al te sterk opwarmt.

Je kunt je lichaam ook altijd een handje helpen door er niet alleen voor te zorgen dat er zo weinig mogelijk warmte ontsnapt, maar door ook wat warmte toe te voegen. Fietsers, wandelaars, lopers en wintersporters zijn bijvoorbeeld goed af met een handwarmer in hun handschoen of jaszak. En ook een teenwarmer in je sok of een voetwarmer in je schoen kunnen wonderen doen tegen de kou. Een gewaarschuwd man…