Want of handschoen?
Niets om handen tijdens de winterperiode? Een extra warm laagje beschermt je koude pollekes in tijden van vriesnood. Rest alleen nog de vraag: kies je voor handschoenen of wanten?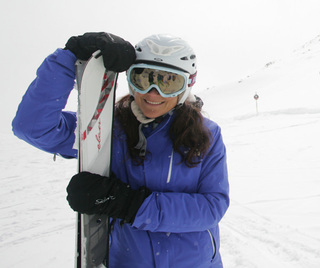 Moeilijke kiezers zijn eraan voor de moeite. Zowel wanten als handschoenen hebben elk hun voor- en nadelen. Wanten hebben een losse duim en één ruimte voor de vier vingers. Ideaal dus bij koude temperaturen, want zo houden je vingers elkaar warm. Hun grootste nadeel is dat je ze steeds moet uitdoen om bijvoorbeeld een rits te openen of je veters te strikken. Iets wat makkelijk met handschoenen lukt, want daar hebben je vingers steeds vrij spel.

Voor wie de knoop niet kan doorhakken, is er de zogenaamde handschoenwant. Je vier vingers zitten apart van je duim en kunnen omgevormd worden tot want. De voordelen? Je vingers hebben het lekker warm en bovendien kun je het bovenste gedeelte omslaan als je je grijpers nodig hebt.