Wanneer draag je technisch ondergoed?
Wist je dat … van de hele inhoud van je kleerkast niet je jeans, je fleece of je 'little black dress', maar je technisch ondergoed het meest multifunctioneel is? Zomer of winter, voor vrije tijd, werk of sport: met dit hoogtechnologische hoogstandje zit je het hele jaar goed!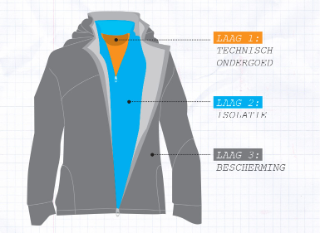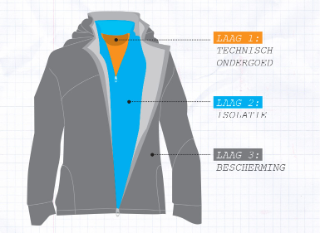 Voor winter- en buitensporten, zoals skiën, hiking, joggen en fietsen, is technisch ondergoed je ideale bondgenoot. Het high-tech materiaal is immers zo ontworpen dat je zweet bij de minste inspanning naar buiten wordt afgevoerd, zodat je huid droog blijft en niet kan afkoelen. 's Winters vormt het de ideale isolatielaag, terwijl je de shirts in de zomer gewoon als T-shirt kunt dragen. Bovendien bestaan de truitjes en broeken in verschillende diktes, zodat je je onderlaag perfect kunt afstellen op de weersomstandigheden en de intensiteit van je activiteiten.

Van zakenman tot schoolgaande jeugd

Wil dat zeggen dat technisch ondergoed enkel van pas komt als je een actieve buitensporter bent? Verre van! Dat warme onderlaagje past ook prima onder je gewone kleren – of zelfs een kostuum – tijdens een winters stadsbezoek of een rondje kerstshoppen. En ook wie zijn woon-werktraject aflegt met de fiets is gebaat met zo'n truitje dat je huid droog houdt.
Ook tijdens de tussenseizoenen zijn laagjes onmisbaar om in te spelen op onvoorspelbare weersomstandigheden. Zo wordt een gezinsuitstapje naar het pretpark of een potje voetballen op despeelplaats plots een heel stuk aangenamer met die warme tweede huid onder je dagelijkse outfit. Kortom: met technisch ondergoed zit je het hele jaar goed!
Wil je weten welk soort ondergoed het best bij jou en je activiteiten past? Maak dan snel kennis met de 3 merken uit het assortiment van A.S.Adventure!