Waar het hart van vol is...
Waar het hart van vol is...
Wie sportief is aangelegd en doelgericht wil trainen, merkt al snel dat er een gigantisch aanbodtechnologische hulpmiddelen klaarstaat om je daarbij te helpen. Apps voor je telefoon, activity trackers, sporthorloges en smartwatches: stuk voor stuk hebben ze iets in petto voor de sportieveling. Welke meerwaarde ze bieden en wat je van deze toestellen mag verwachten in de praktijk, zetten we hier voor je op een rij.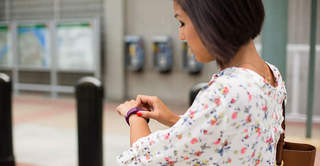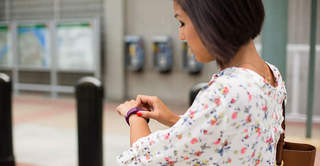 Of je nu van fietsen, lopen of een andere sportdiscipline houdt, je hartslag is dé voornaamste indicator om je trainingen correct in te delen. Door je hartslag te meten bij het sporten en te trainen in een specifieke hartslagzone, kan je de intensiteit van je training immers perfect afstemmen op je persoonlijke doelen. Wie vooral kilo's wil kwijtspelen zal dus anders moeten trainen dan iemand die een nieuwe besttijd wil neerzetten op een halve marathon. Hoe dat concreet in zijn werk gaat lees je hier.
Voor fervente sporters is een real-time weergave van de hartslag dus onmisbaar bij een elektronisch meetinstrument. De meest basic horloges beperken zich dan ook louter tot de weergave van je hartslag, eventueel vergezeld van gegevens zoals de gelopen tijd en het aantal verbrande calorieën. Wil je ook je snelheid in beeld zien, dan heb je een toestel nodig met een ingebouwde gps-chip. Is je budget nog iets uitgebreider, dan komt er enorm uitgebreide waaier mogelijkheden binnen handbereik – van gespecialiseerde modellen voor één sportdiscipline tot alleskunners met trekjes van een smartwatch of een outdoorcomputer. In onze webshop vind je bij elk model dan ook meer informatie over de specifieke functies en mogelijkheden.
TIP: Ben je een fervente wandelaar of zoek je gewoon extra motivatie om je dagelijkse portie lichaamsbeweging te nemen? Kijk dan eens naar een activity tracker. Deze apparaatjes houden je afgelegde stappen en je gelopen kilometers bij per dag, en dagen je ook uit om je aan een (instelbaar) dagdoel te houden. Sommige uitvoeringen herinneren je er bovendien aan als je te lang aan een stuk stilzit, analyseren je slaapkwaliteit of maken een verbinding met een app op je smartphone om gegevens te delen. Prijskaartje? De goedkoopste uitvoeringen starten al bij zo'n 50 euro voor een versie zonder hartslagmeter. De iets duurdere modellen kunnen soms gecombineerd worden met een aparte hartslagband, terwijl de topmodellen je hartslag bijhouden met ingebouwde polssensoren. Onze tips? Kijk zeker eens naar de Loop2 en A360 van Polar, of de VivoSmart en VivoSmart HR van Garmin. Die laatste kun je desgewenst ook nog aan een smart scale koppelen, zodat ook je gewichtsevolutie meteen volautomatisch opgevolgd wordt. Zowel Polar als Garmin bieden er intussen één aan.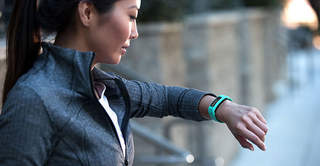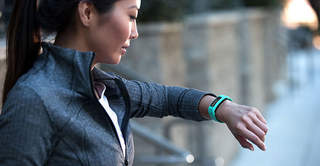 Om je hartslag te meten tijdens het sporten, zijn er grofweg twee manieren: met elektroden op een elastische borstband of met een optische sensor in een polsband. Borstbanden zijn intussen een beproefde methode bij sporters. Ze staan garant voor nauwkeurige metingen, maar het draagcomfort vraagt wat gewenning. Voor iedere training moet je de elektroden ook even bevochtigen om meteen goede metingen te krijgen.
Een polsband scoort beter wat comfort betreft, al hoor je de band wel strak om je pols heen te snoeren. De hartslag wordt immers gemeten aan de hand van lichtpulsjes op je huid, waarmee het openen en vernauwen van je bloedvaten gedetecteerd kan worden. Bovendien kan zo'n polsmeter in een sporthorloge of smartwatch worden ingebouwd (zoals bij de TomTom Runner Cardio 2-reeks), waardoor er geen losse accessoires aan te pas komen. Nadelen? De metingen zijn soms minder nauwkeurig dan bij een borstband en de technologie werkt niet bij iedereen even goed. Zo kunnen donkere tattoos ter hoogte van je pols een correcte meting onmogelijk maken, omdat het donkere pigment de lichtpulsen verstoort.
Vind je zelfs een polsband te omslachtig, maar ben je wel te vinden voor een streepje muziek? Kijk én luister dan eens naar deze Jabra Pulse-headset. Die geeft niet alleen je favoriete muziektracks weer - zelfs draadloos dankzij Bluetooth - maar meet je hartslag ook met een slimme oormeting, opnieuw door middel van een optische sensor.
Je hartslag meten is één ding, hem real-time in beeld brengen tijdens je training een ander. Daar lees je alles over op deze pagina, waar we de mogelijkheden van apps, sporthorloges en smartwatches bekijken.