Spannende spelletjes op de speelplaats
Spannende spelletjes op de speelplaats
Beetje onwennig weer naar school? Of net blij om al je vrienden terug te zien? Met deze speelplaatsspelletjes in post-vakantiesfeer breek je meteen het ijs.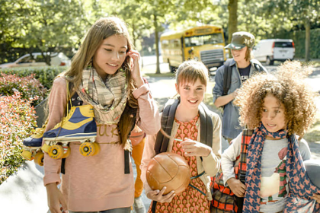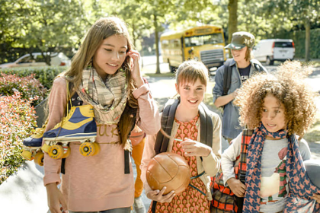 Belletjetrek bij de buren? Surfen op enorme golfen? Beeld met gebaren je strafste vakantiebelevenis uit en laat je vrienden raden. Wie juist raadt, mag als volgende. 
Sluit je ogen en ga op twee passen van elkaar staan. Iedereen geeft om beurten een bevel: stap naar links, sprong achteruit, sta op een been ... Strandtoeristen die tegen elkaar botsen, liggen eruit.

Neem een bal, maak twee ploegen en ga door elkaar staan. Elke ploeg moet tien passen geven zonder dat de bal valt of door de andere ploeg wordt onderschept.

Gebruik de speelplaats als kant-en-klaar hindernissenparcours. Jij gaat voorop, de rest moet volgen: de trap wordt een rotsrichel op de Everest, de zandbak de Saharawoestijn ...

Spreek met je vrienden een brabbeltaaltje dat je ter plekke verzint. Maak de anderen wijs dat jullie dat geleerd hebben op vakantie in Papoea-Nieuw Guinea.

Ga in een kring staan met je benen gespreid, zodat je de voeten van de personen naast je raakt. Met je vuisten klop je de bal verder binnen de kring. Wanneer die door iemands benen gaat, dan mag die maar met één hand verder spelen. Gebeurt dit nog eens dan vliegt hij uit de kring.