In een nieuw jasje
Laat regen geen spelbreker zijn en investeer in een degelijke regenjas. Welk type is voor jou het meest geschikt?

Iedereen kent wel de K-Way. Deze nylon regenjas werd zo'n 45 jaar geleden bedacht op een miezerige dag in Parijs en gaat sindsdien standaard mee op elke schooluitstap. Handig ook, want hij is gemakkelijk op te vouwen tot een klein, draagbaar pakketje. Ook regenjassen van andere merken, zoals Ayacucho en Regatta, zijn geschikt voor lichte activiteiten waarbij je nauwelijks zweet. Ga je trekken of klimmen? Zweer dan liever bij een ademend model.

Type 2: winddicht & ademend

De softshell zweeft tussen de fleece en de waterproof regenjas. Dit type jas is licht, winddicht, ademenden houdt je warm en droog tijdens een lichte bui. Dankzij zijn rekbare stof heb je ook meer dan voldoendebewegingsvrijheid. Winddichtheid is zijn grootste troef en maakt hem dan ook de perfecte wandel- of fietspartner.
Type 3: waterproof & ademend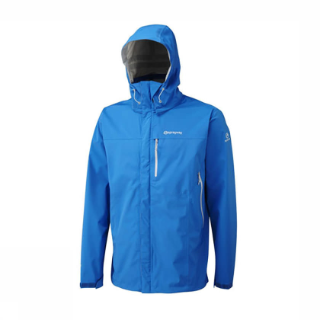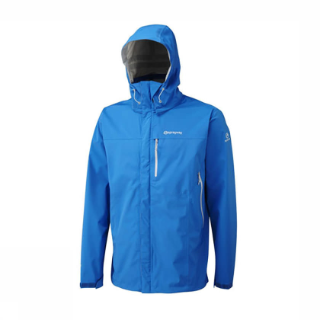 Wanneer het stortregent heb je een hardshell nodig die niet alleen water- en winddicht is, maar ook ademt en isoleert. Een veelgebruikt materiaal isGore-Tex®, een membraan met poriën die zo'n 20.000 keer kleiner zijn dan een waterdruppel. Ideaal dus voor langdurig gebruik in de meest extreme omstandigheden.

Hou bij de keuze van jouw regenjas ook rekening met deze tips.
Zorg dat je regenjas lang genoeg is. Ter hoogte van je achterwerk en over je regenbroek is prima. Zo blijf je niet achter met nat ondergoed.
Een aanpasbare kap houdt je gezicht droog en vermijdt regendruppels op je bril.
Een stevig aantrekkoord aan de zoom en verstelbare mouwen met velcrostrips houden de wind buiten.
Verluchtingsritsen onder de oksel bieden extra comfort.
Kies voor iets langere mouwen, ze houden je handen warm.
De jas moet ruim genoeg zitten om er nog een extra trui onder te dragen, maar niet te los, zodat hij onhandig wordt. Beweeg je armen en buig even door je kniën bij het passen.