Het EK voetbal, maar dan anders
Het EK voetbal, maar dan anders

Een beetje sightseeing en wat terrasjes doen, hoe vermoeiend kan dat zijn? Think again! Citytrippen is een echte workout, want voor je 't weet heb je heel wat kilometers op je teller staan. Een paar stevige wandelschoenen in je trolley zijn dus geen overbodige luxe.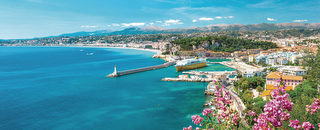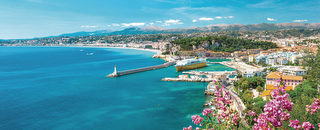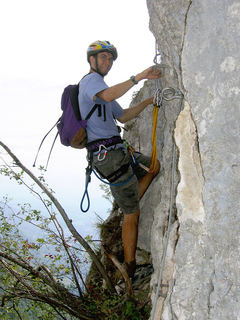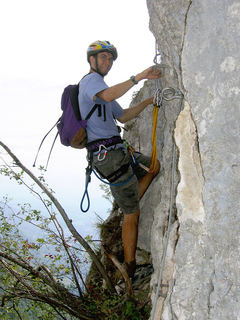 De openingswedstrijd tegen Italië mag dan wel razend spannend en misschien zelfs EK-bepalend worden, voor en na de wedstrijd is er nog meer dan tijd genoeg voor ontspanning in de buitenlucht. En die komt uit onverwachte hoek in Lyon. In de buurt van het Bourgetmeer kun je zowel aan canyoning als via ferrata doen. En daar waar canyoning misschien te eng of uitdagend zou kunnen zijn voor sommigen, is de via ferrata de ideale activiteit voor een avontuurlijke namiddag… zolang je maar geen hoogtevrees hebt! In het Italiaans betekent via ferrata zoveel als 'ijzeren weg', maar in de praktijk gaat het om een extra spannende wandeling op hoog niveau – bij liefhebbers ook bekend als 'klettersteig'. Gezekerd aan een staalkabel, kun je op een veilige manier routes verkennen die voor andere bergwandelaars ontoegankelijk blijven. Helm op en verkennen maar!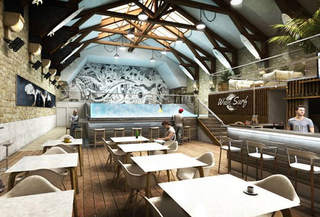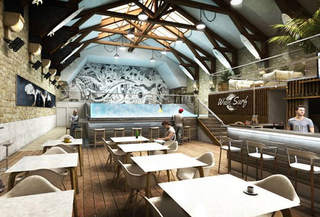 Frankrijk heeft veel meer te bieden dan lange promenades alleen. Natuurlijk kun je in en rond Bordeaux de kilometers aan elkaar rijgen – zowel te voet als op de fiets – maar misschien wil je ook een plan B achter de hand houden of de kinderen eens een verzetje gunnen? Wat dacht je van een heel aparte wateractiviteit in een verrassende setting? In Bordeaux kun je bijvoorbeeld helemaal uit je dak gaan in het Wave Surf Café. Surfen in een 'café'? Bien sur. Maar het is geen veredelde kroegentocht: je hebt er wel degelijk een zwemshort of bikini voor nodig. Vallen hoort er uiteraard bij, maar wie het sneller onder de knie wil krijgen kan ook een les nemen. En geef toe: het is zo apart dat het zonde zou zijn om je evenwichtsgevoel er niet op de proef te stellen.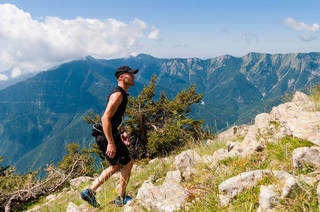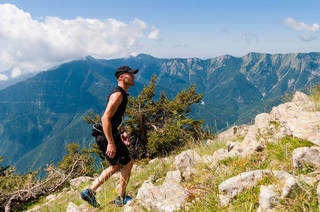 Je zwemshort of bikini kun je dan weer thuislaten wanneer je naar Nice trekt voor de clash tussen Zweden en België. Wat? Geen zwempak wanneer je aan de Franse Rivièra bent? Het klinkt gek, maar je doet er volgens ons beter aan om je trail running-schoenen mee te nemen. Geen plek zo fijn als de Franse Rivièra om jezelf de ziel uit je lijf te lopen in landschappen die er net zo adembenemend uitzien als ze pittig zijn om te overwinnen.

>> Benieuwd wat A.S.Magazine 34 nog meer voor je in petto heeft? Je leest het hier.
>> Trek je naar Frankrijk voor het EK? Aarzel niet om jouw beste foto's met ons te delen op de Facebook-fanpagina of via Twitter en Instagram met #asadventure.