Gratis kamperen in een bivakzone

Een waterkraantje of pomp, een vlakke ondergrond en met een beetje geluk ook een composttoilet. Meer comfort hoef je niet te verwachten als je de nacht doorbrengt in een bivakzone. Maar die heerlijke rust, die fluitende vogeltjes en dat onbetaalbare decor krijg je er wel gratis bij!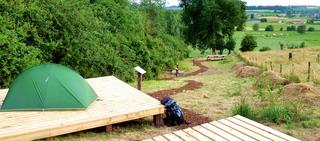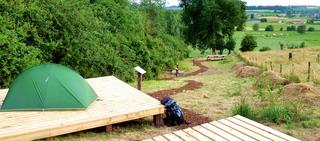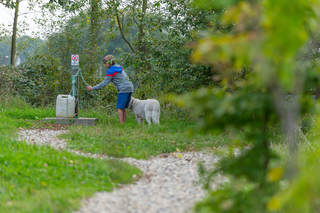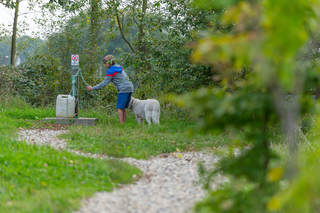 Paalkamperen voor dummies

In tegenstelling tot sommige andere landen, is wildkamperen in ons land helaas verboden. Je moet dus je toevlucht nemen tot een legaal alternatief zoals paalkamperen of bivakkeren, om de nacht door te brengen middenin de natuur. In een afgebakende bivakzone – die meestal beheerd wordt door de gemeente, het natuurgebied of het Agentschap Natuur & Bos – kun je gratis je tentje neerpoten op een buitengewoon plekje. Maar opgelet, reserveren is niet mogelijk! First come, first served dus. Qua accommodatie geldt de back to basics-norm, maar geef toe: hoeveel luxe heb je nodig tijdens zo'n unieke natuurervaring? 
Mogelijke extraatjes: een picknicktafel of zitbank, een houten tentplatform, een composttoilet, een schuilhut, een barbecue, een vuurplaats of vuurkorf met houtopslagplaats …
Wist-je-datje: De naam 'paalkamperen' is afgeleid van de manier waarop de bivakzone afgebakend wordt. Je mag je tentje immers enkel opzetten in een straal van 10 meter rond de bewuste paal die de bivakzone markeert.
Hou je aan de bivakregels

Elke bivakzone heeft zijn eigen(aardig)heden. Informeer je dus vooraf goed, zodat je weet waaraan je je mag verwachten.
·         In een bivakzone mag je met maximaal 3 trekkerstentjes en maximaal 10 personen overnachten in een straal van 10 meter rond een paal.
·         Auto's zijn ten strengste verboden. Enkel wandelaars, fietsers en ruiters mogen gebruik maken van de bivakzone.
·         Een gratis paalkampeerverblijf duurt nooit langer dan 48 uur. Nadien moet je plaats ruimen voor nieuwe kampeerders.
·         Neem na je verblijf al je spullen en afval weer mee en laat geen sporen na in de natuur.
·         Toon respect voor de rust, de omgeving en je medekampeerders als je de bivakzone met een andere groep deelt.
·         Vaak is het in de bivakzone verboden een open vuur te maken. Wil je zeker zijn van een warme hap, neem dan een brandertje mee om op te koken.
Heb je vragen, opmerkingen of suggesties? Ter plaatse is er meestal een logboek met extra informatie en richtlijnen waarin je alles kwijt kunt.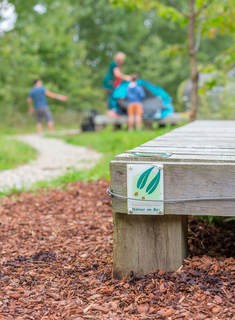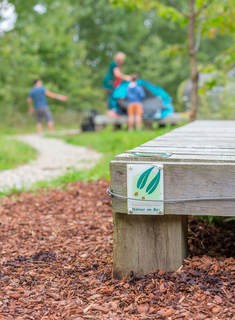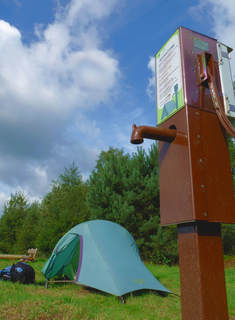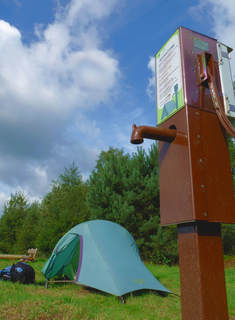 Van de Kempen tot de Ardennen: bivakzones vind je overal, verspreid over het hele land. Op www.bivakzone.be vind je een handig overzicht met alle plekken in België én net over de Nederlandse grens waar je legaal mag bivakkeren. Elke bivakzone heeft z'n eigen beheerder, dus met vragen kun je steeds bij hen terecht.
Wat zit er in je bivakrugzak?
-       slaapzak, eventueel met liner
-       rol wc-papier (liefst biologisch afbreekbaar)
-       vuilzakje voor je afval
-       voldoende drinkwater, eten en snacks