Gore-Tex uitgetest
Voor fabrikanten een kledingstuk met het Gore-Tex®-membraan op de markt brengen, onderwerpt Gore-Tex® de kledingstukken eerst aan een reeks testen om er zeker van te zijn dat ze voldoen aan de normen voor duurzaamheid, waterdichtheid, ademend vermogen en comfort. Daarnaast proberen atleten en professionele buitensporters de nieuwe materialen ook uit in de praktijk.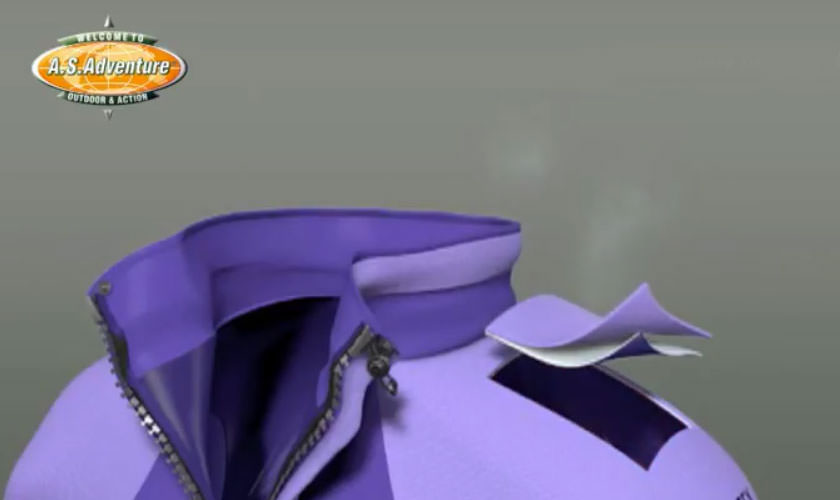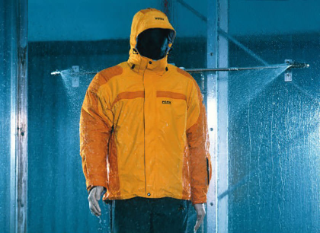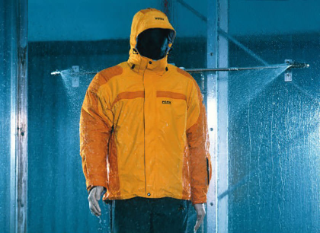 Deze test wordt uitgevoerd in de speciale Gore-regentoren. Dat is een ruimte waarin met behulp van strategisch geplaatste sproeiers de kleding op waterdichtheid wordt getest. Het toestel kan elk type neerslag simuleren: van lichte motregen tot een hevige stortbui met krachtige windhozen.

Bij elke lichamelijke inspanning produceer je warmte. In cijfers uitgedrukt kan het menselijk lichaam tot 1.000 watt produceren. Comfort is het evenwicht tussen de geproduceerde en de afgegeven warmte. Factoren zoals sneeuw, wind, koude en regen kunnen deze balans verstoren. Om het gemak van Gore-Tex® te waarborgen, worden in de test waarnemingen van proefpersonen vergeleken met labresultaten.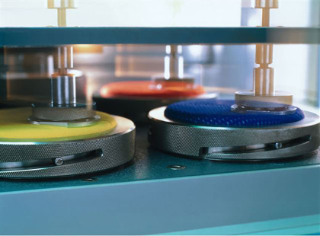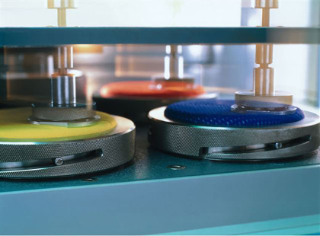 Om de slijtagebestendigheid van Gore-Tex®-textiel te meten wordt met grote druk met wol of schuurpapier over de stof gewreven. Dat wordt uren- tot dagenlang volgehouden, al naargelang de gewenste robuustheid van de stof.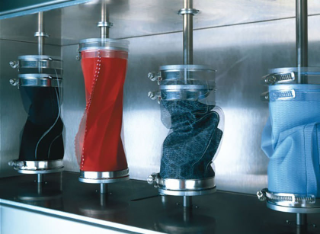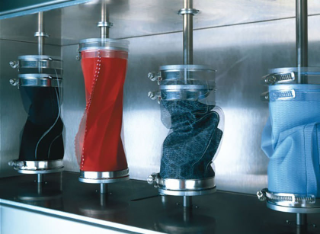 Zelfs waterdichte stoffen kunnen scheuren wanneer ze lange tijd worden blootgesteld aan temperaturen onder nul. Dat heet cold flex. Door het textiel urenlang uit te rekken en te vouwen onder extreme temperaturen, controleren wetenschappers of het wel degelijk waterdicht is.