Een hartslagband voor je telefoon
De meest minimalistische methode om je hartslag in beeld te brengen tijdens het trainen, is de aanschaf van een losse hartslagband die je koppelt aan je smartphone, waarna je jouw hartslag op het scherm kan zien in de sportapp van je keuze.

In principe kun je elke hartslagband die werkt met Bluetooth Smart- of ANT+-technologie draadloos verbinden met je telefoon, op voorwaarde dat je telefoon die specifieke technologie ondersteunt. De handleiding van je telefoon grondig doornemen is dus de boodschap, voor je zo'n band bestelt.

TIP: ANT+ en Bluetooth Smart bieden nog veel meer mogelijkheden. Heb je bijvoorbeeld al kennisgemaakt met de smart scales van Polar en Garmin? Die koppel je draadloos aan andere slimme sportaccessoires, waarna ook je gewichtsevolutie volautomatisch wordt opgevolgd. Goed voor net dat beetje extra motivatie bij het afvallen!

Ook gegevens zoals je snelheid en route kun je bijhouden in zo'n app dankzij de gps-chip in je telefoon. De mogelijkheden zijn haast eindeloos: de functies hangen volledig af van je app, je telefoon en je hartslagband.

TIP: Een hartslagband zoals de populaire Polar H7 biedt meer mogelijkheden dan je misschien denkt. Niet alleen is hij compatibel met heel wat Polar-toestellen, hij werkt ook met recente Android-telefoons én iPhones. En als toemaatje kun je hem ook nog eens draadloos verbinden met heel wat fitnessapparatuur. Kortom, een héél flexibele trainingspartner. Denk er wel om dat je de zender na elk gebruik losmaakt van de borstband en hem afdroogt met een zacht doek. Anders blijft de zender pogingen doen om een verbinding te maken, en dat komt de batterijduur niet ten goede.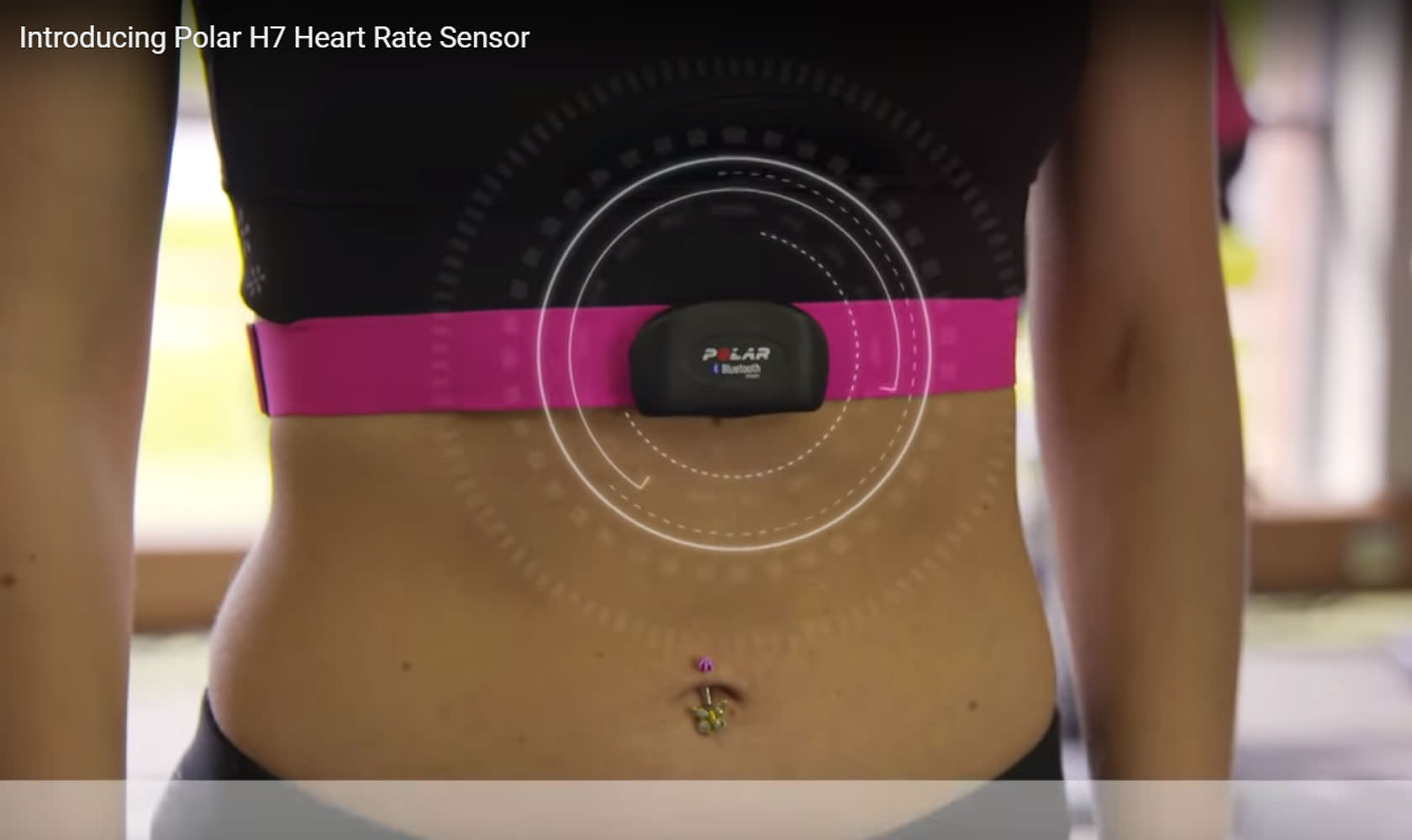 Dat brengt ons meteen bij de nadelen van deze aanpak: je zal je smartphone telkens mee moeten nemen wanneer je gaat sporten, iets waar niet iedereen op zit te wachten. Daarnaast werken ook niet alle hartslagbanden probleemloos samen met alle telefoons of apps. Controleer dus steeds of de gebruikte technologie in de borstband compatibel is met jouw specifieke smartphone en de app die je wilt gebruiken.

TIP: Vergeet niet dat een smartphone eerder fragiel is. Vocht, stof of een val kunnen je telefoon dan ook fataal worden. De oplossing? Geef hem een beschermend laagje - bijvoorbeeld met de accessoires van Runtastic - zodat het risico op schade meteen een stuk kleiner wordt.

+ Mogelijkheden
+ Prijskaartje
- Telefoon verplicht
- Technologische drempel