Drinkbaar water tot in Timboektoe
Drinkbaar water tot in Timboektoe

Wist je dat zo'n 80% van alles reisziektes veroorzaakt wordt door het drinken van vervuild water? Wie naar een land reist waar enkel water uit leidingen, bronnen en putten voorhanden is, kan dus maar beter filteren.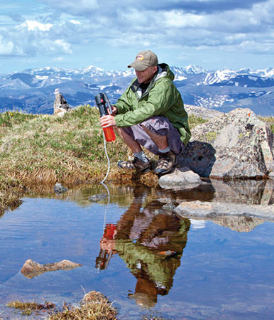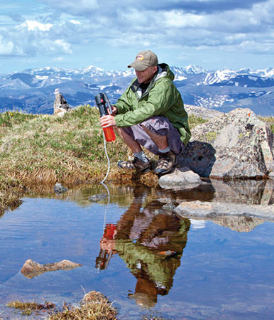 Er zijn drie manieren om je water te zuiveren:
Koken: laat het water vijf minuten koken, zodat alle mogelijke micro-organismen dood zijn. Vuildeeltjes en bezinksel blijven wel aanwezig, en je hebt natuurlijk een kookstel (of houtvuur) nodig.
Waterzuiveringstabletten: deze gebruik je best enkel in noodgevallen. Los van de slechte smaak zit er in de tabletten ook een chemisch middel dat bij veelvuldig gebruik schadelijk kan zijn voor je schildklier. Hetzelfde geldt voor jodium- en chloordruppels.
Waterfilter: schakel een filter met een extra zuiveringselement in. Alleen bij deze optie ben je zeker van 100% zuiver drinkwater.
Afhankelijk van je reisbestemming heb je een andere filter nodig. Laat je adviseren in je A.S.Adventure Store.
Een keramische filter of glasvezelfilter gebruik je voor stilstaand water of bij stromend oppervlaktewater. De microfiltratie haalt alle partikels uit het water, waaronder ook bacteriën.
Een filter met zilverionen vernietigd niet enkel de bacteriën, maar zorgt ook voor een langere houdbaarheid door de aanwezigheid van zilver.
Een filter met actieve kool weert eventuele chemische vervuiling via industrie of landbouw uit je drinkwater.
Wanneer de nood het hoogst is

Als je uitgedroogd bent, schreeuwt je lichaam om vloeistof, maar laat je nooit verleiden door een van deze vijf verboden dorstlessers:
Urine bevat schadelijke afvalstoffen en zout, waardoor je nog meer dorst krijgt.
Bloed bevat mogelijke ziekten en ook zout.
Zeewater verergert de uitdroging.
Alcohol verergert de uitdroging en verslechtert je beoordelingsvermogen.
Zuig ook nooit water uit dierenvlees en drink geen dierenbloed.