Denk dons
Vergeet leder, tweed en wol. Deze winter gaat dons met alle pluimen lopen. Dit natuurlijke opvulmateriaal is zo warm, licht en compact dat het gewoon standaard thuishoort in je garderobe.

Van jas tot slaapzak, kussens en slaapmatjes, elke avonturier heeft vast een laag dons in huis. Dons wordt vaak als isolatie- en opvulmateriaal gebruikt omwille van zijn extreem isolerende eigenschappen. De losse structuur van de donsveertjes houdt lucht vast en creëert zo die extra isolatielaag. Het warmteverlies blijft hierdoor beperkt.

Dons wordt onderverdeeld in meerdere categorieën op basis van de vulkracht of de mate van 'luchtigheid' van het dons. Hoe hoger de vulkracht, hoe hoger de isolatiewaarde. Om een idee te hebben: een vulkracht van 400-450 is het minimum, één van 750+ uitmuntend. Kijk ook even naar het donspercentage: de mix 90% dons en 10% veertjes is ideaal als je zoveel mogelijk warmte wil vasthouden.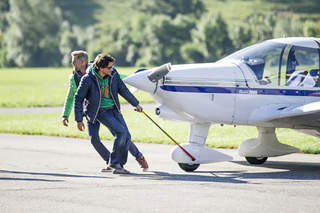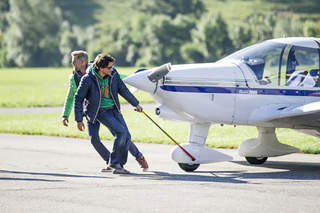 Outdoormerken als Yeti, Patagonia, The North Face en Ayacucho maken dankbaar gebruik van dit natuurlijke materiaal, want dons is veel warmer dan zijn synthetische tegenhanger. Vooral het kwaliteitsdons uit Oost-Europa en Noord-Amerika isoleert als de beste. Je betaalt er een prijs voor, maar de voordelen zijn :
hoge isolatiewaarde
licht en compact
onovertroffen warmte-gewichtsverhouding
navulbaar
duurzaam (gaat dubbel zo lang mee als een synthetisch exemplaar)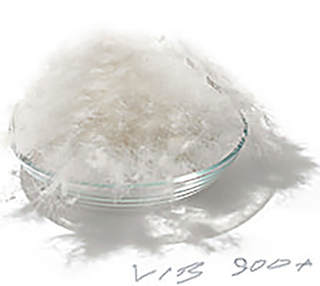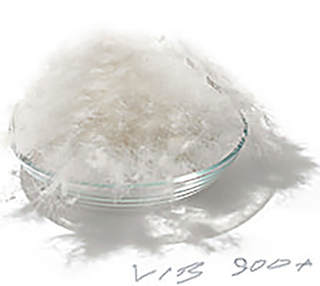 Een nadeel van dons is dat het vocht niet goed afstoot. Draag daarom bij een felle regen- of sneeuwbui best nog een hardshell over je donsvest. Slaapzakken hebben vaak een extra waterdicht laagje aan het hoofd- en voeteneinde om vochtopname te voorkomen.

Thermoball: het beste van twee werelden

The North Face zweert bij het synthetische Thermoball, ontwikkeld door PrimaLoft en uitgebreid uitgetest op … de Mount Everest! Dit isolatiemateriaal houdt je even warm als dons door de vezels geclusterd 'op te sluiten' in kleine luchtzakjes. Bovendien blijft Thermoball ook in vochtige omstandigheden isoleren, een eigenschap waar puur dons helaas niet in slaagt.