Bucketlist voor activiteiten die je zomer onvergetelijk maken
Bucketlist voor activiteiten die je zomer onvergetelijk maken
Augustus komt al in zicht en dat terwijl de zomer nog niet eens goed en wel begonnen is. Ken je dat gevoel? Vrees niet, het is nog niet te laat om die onvergetelijke vakantieherinneringen te creëren! Met deze vijf tips ga je een zomer tegemoet die je voor eeuwig zal bijblijven.
Kijk een nachtje naar de sterren
Wordt er een heldere nacht voorspeld? Zet je tentje dan eens op in je achtertuin, of beter nog: op een afgelegen stukje veld of weide met zo weinig mogelijk omgevingslicht. Spreid een groot picknicklaken uit en neem wat extra kussens mee voor de gezelligheid, 'cause you're in for a treat! Eerst genieten van de zonsondergang, daarna van het spektakel aan de nachtelijke hemel. Sterren kijken is de ideale manier om je hoofd even helemaal leeg te maken en tot rust te komen, en met een sterrenkaart of -app (zoals The Night Skyª of Sky Map) erbij maak je sowieso indruk op je gezelschap.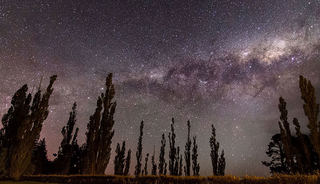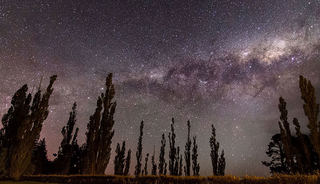 Ga op schattenjacht in je buurt
Als je dacht dat je elk hoekje en kantje van je favoriete wandelroute kende, dan heb je vast nog nooit aan geocaching gedaan. Bovendien is dit dé manier om je kinderen, die halverwege de zomervakantie om onbegrijpelijke redenen plots niet meer weten wat te doen, naar buiten te lokken. Terwijl je bengels enthousiast op zoek gaan naar de verborgen schatten in de berm, heb je ze toch maar stiekem aan het wandelen gekregen! En je hebt er zelf amper moeite voor moeten doen: een wandel-gps, stevige schoenen en een regenjas volstaan voor een onvergetelijke tocht voor het hele gezin.
Fiets een etappe van een wielerklassieker
Doelloos rondfietsen, daar maak je niemand warm voor. Maar als je er nu eens een sportieve uitdaging in het buitenland van maakt? Kies een traject in de Franse Alpen, de Spaanse Pyrenee'n of de Italiaanse Apennijnen, zet je racefiets op je fietsendrager en waag je met een groepje gelijkgestemden aan een kuitenbijter van formaat. En nadien kun je er nog een paar dagen heerlijk nietsdoen in een berghutje aan vast breien. Ben je niet zo'n wielrenner? Leg jezelf dan kleinere, haalbare doelen op: een keertje rustig met de fiets op verkenning in eigen streek is ook al een avontuur op zich!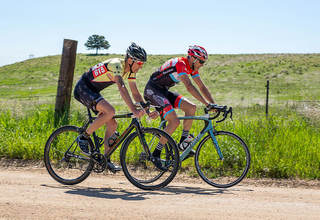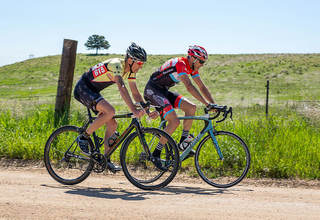 De zomer is hét seizoen bij uitstek om de vaste bodem onder je voeten in te ruilen voor kabbelende beekjes, ruisende rivieren, fonkelende meren en woeste golven. Pootjebaden in de branding, kanoën op het kanaal, raften op een wilde bergstroom of met een zelfgesjord vlot de Ourthe afvaren: zoek een manier om een dagje op het water door te brengen en je voelt je nadien als herboren, beloofd! Achteraf nog eens nagenieten van je natte avontuur? Vergeet dan je GoPro-actiecamera met waterdichte case niet. En ook paar waterschoenen, drybags en een sneldrogende handdoek kunnen van pas komen.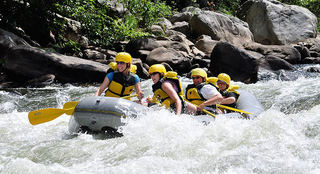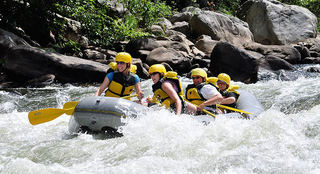 Veel mensen beperken zich tijdens een citrytrip tot de gekende toeristische trekpleisters binnen de stadsmuren. Maar wist je dat je op een steenworp van veel grote steden ook een oase van groen kunt vinden? Laat de geplaveide straten dus even voor wat ze zijn en neem de bus, trein of taxi naar die natuurlijke pareltjes net buiten de stad. Denk maar aan het IJslandse Reykjavik met de omliggende lavavlaktes, watervallen en hotsprings of het Oslofjord net buiten de Noorse hoofdstad. Wat zuidelijker vind je Parque Natural de la Albufera nabij Valencia en het Parc National des Cévennes op een dik uur rijden van Montpellier.