Zo draag je de lichte denim
Zo draag je de lichte denim
Het is nog geen blotebenenweer, maar je wilt je kleerkast wel een frisse lente-update geven? Doorsta de seizoenswisseling met klasse in de lichte jeans. Met deze drie tips bega je alvast geen fashionflater!

Tip 1: vermijd bont en blauw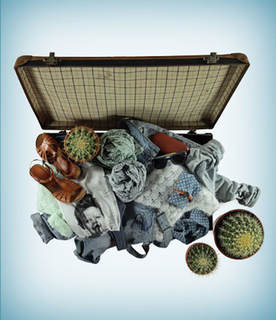 Kies je kleuren voorzichtig want de lichte denim valt in de babyblauw-categorie, en is daarom moeilijk om juist te combineren. Juist kleur bekennen doe je zo: draag je lichte jeans met neutrale tinten zoals wit, beige, grijs, zwart of nude voor een subtiele look. Of combineer met pasteltintenvoor een op-en-top vrouwelijke outfit. Wat je zeker niet mag doen, is je lichte denim mengen met felle tinten.

Tip 2: weersta aan een jaren '80-overdosis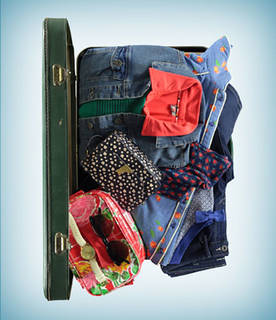 Je houdt misschien van andere retrotrends, maar combineer die lichte jeans nooit met neon, schoudervullingen, crop tops of een XL-kapsel. Het idee is om je te laten inspireren door de jaren '80, niet om in een teletijdmachine te stappen.

Tip 3: blijf weg van kantoor

De lichte jeans is een ultracasual look, en draag je dus beter niet tijdens belangrijke meetings en presentaties. Wat niet wegneemt dat je je jeans niet kunt opkleden: combineer 'm met een zwarte of zijden bloes, een blazer, pumps en een clutch voor een elegant chic outfit.
Nog meer trends ontdekken? Lees hier de 3 hipste lentetrends van het moment, de mode met kunstige klasse of de dierenprint.