Ready, set, snow! Zo ben je helemaal klaar voor de winter
Ready, set, snow! Zo ben je helemaal klaar voor de winter
Al voert hij in België meestal een mild bewind, toch kan Koning Winter soms genadeloos hard toeslaan. En dan heb je maar beter een ruim arsenaal warmhoudertjes in je kast liggen. Met deze outfits ben je tot op de tanden gewapend tegen de eerste winterprik!

Voor de dames: perfecte balans tussen stoer en stijlvol

Jouw ultieme winterpakket bestaat uit een knuffelzachte fleece met modieuze snit, een poolbestendige donsjas met een vleugje bont en … een knaller van een skibroek. Wees gerust kwistig met grof gebreide wanten, wollige mutsen voorzien van oversized pompons en stoere sneeuwlaarsjes met een aaibare voering. Accessoires zijn de sleutel tot een warme winter!
Met deze nieuwste trends laat je alle hoofden draaien op de skilift.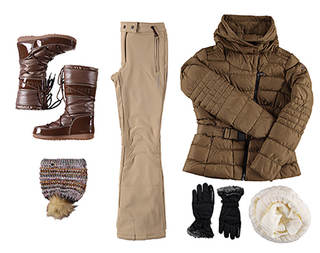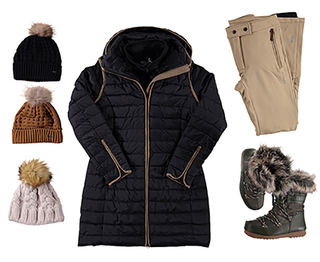 Voor de heren: gedurfde mix van tijdloos en eigenzinnig

Zit m'n dasje goed, zit m'n jasje goed? Als je voldoende aandacht aan je basisuitrusting besteedt, heb je deze winter niets te vrezen. Ga voor een sneeuwdicht winterjack, een warme fleece en een skibroek in tijdloze grijs- en kakitinten. Saai? Niks van. Een muts of sjaal met ouderwetse retromotieven of trendy camouflageprint geeft je outfit meteen het nodige peper en zout.
Met deze nieuwste trends ben jij straks de hipste vogel op de skipiste.