King of the jungle
Wie deze lente helemaal hip wilt zijn, kruipt in het hol van de leeuw en leert zwemmen met haaien. Want of het nu fotoprints of subtiele miniprints zijn: de junglekoorts slaat toe in je kleerkast!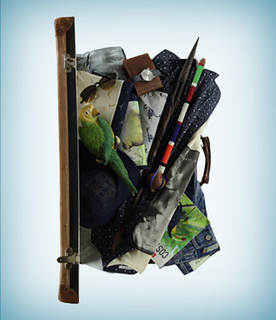 Terwijl bij de dames de luipaardprint en soortgenoten het nog steeds goed doen, vinden we de dierenprinttrend op een andere manier bij de heren terug. Van visgraten tot flamingo's: shirts en shorts worden gesierd door vrolijke miniprints van het hele dierenrijk. Of ga voor een sprankje humor in de garderobe met de grappige fotoprints van schapen, haaien en zelfs chihuahua's op de scooter.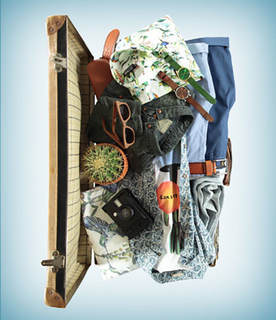 Ook tropische paradijsvogels en insecten duiken op in de mode, vooral bij Ben Sherman en Only & Sons. Maar naast dieren is de 'botanical' trend zelfs in de lente al erg aanwezig in de rekken. Denk: palmbomen, bloemetjes, fruitprints ... Onze gouden tip? Tem je dierenlook. Hou de rest van je look rustig met stuks in sobere (natuur)tinten zoals beige, kaki, bruin, wit en zwart.