Dé 3 lentetrends bij de dames
Dé 3 lentetrends bij de dames
Verban die dikke truien en zwarte broeken maar weer een tijdje naar zolder, want in het voorjaar mag je weer een lentefrisse wind door je kleerkast laten waaien. Drie niet-te-missen damestrends voor lente 2015!

Ah, de lente. Zwierige jurkjes, sexy shortjes en natuurlijk ...pastel! Onze lentegarderobe kleurt nu al enkele seizoenen op rij helemaal in zoete suikerspintinten. En zelfs als je helemaal niet zo'n pastelprinsesje bent, kun je de trend helemaal naar je eigen hand zetten. Van Sporty Spice tot glam girl: combineer je pastel met pittige stuks en accessoires zoals studs en metallics - en ontsnap aan een suikeroverdosis.
Durvers gaan zelfs nog een stapje verder in de pastellente.'Pastel blocking' is tegenwoordig all the rage, want de cupcakekleurtjes zijn zo zacht dat je ze eigenlijk allemaal onderling mag combineren. Een mintgroene midirok met een zachtroze top of een poederpaarse jurk met babyblauwe riem? Kan allemaal!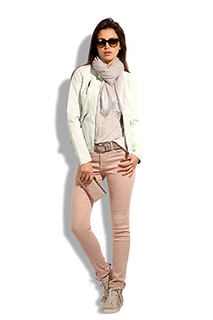 Last van de blues? Nu wel! Van denim over turkoois tot koningsblauw: dit voorjaar verovert een zee van blauw de rekken. Het beste nieuws? Er is altijd wel een tint blauw voor elke vrouw. Zacht babyblauw staat geweldig bij blekere types, terwijl iets donkerdere vrouwen perfect wegkomen met fellere blauwtinten, en zelfs neon.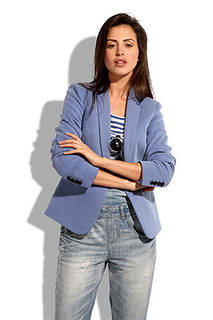 Deze lente halen we de modemosterd opnieuw ver weg. Geïnspireerd op de exotische soukhs van Marrakech en bij uitbreiding de Afrikaanse savanne, vind je nu heel wat geometrische en etnische prints bij A.S.Adventure. Van stoer aztekenvest tot elegante etnische jurk: voor elke stijl is er wel een Afrikaans getint statement stuk. L'Afrique, c'est chique!
De speelse tribaltrend staat super met een paar gladiators aan je voeten en opvallende juwelen. Liever nóg avontuurlijker? Maak je Afrikalook dan compleet met oorbellen en kettingen met veertjes of een handtas met franjes.