Vijf unieke campings om neer te strijken
Vijf unieke camping om neer te strijken
Campings hebben vandaag meer en meer weg van echte openluchthotels, met subtropische zwembaden of een ingebouwde keuken in de tent. In de volgende campings schuilt de luxe echter in het adembenemende uitzicht dat zich voor je tent ontrolt.

Hemels ontwaken in een sterrenhut

De compacte hutjes van Carré d'étoiles, die op een 12-tal plaatsen in Frankrijk zijn opgetrokken, zijn op zijn minst origineel te noemen. Het comfort (keukentje, douche, internetverbinding ...) zit verpakt in een ecologisch design van 9 m2, maar het is de glazen koepel in het plafond boven je bed die het 'm doet. Ook in het Nederlandse Bossem kan je vanuit een 'Sterrenkubus' het heelal bewonderen.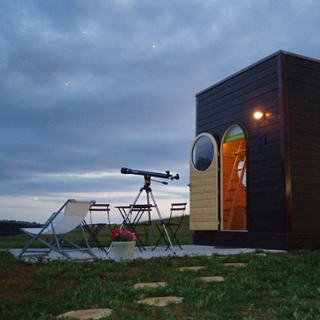 Het uitzicht dat je op de Fairy Meadow in Pakistan hebt, is onbetaalbaar. Je moet er wel een wandeling van vier uur voor over hebben, maar hoe uniek is het om je tent te kunnen opslaan met zicht op de 8.126 m hoge Nanga Parbat, te midden van de naaldwouden. Er is douchemogelijkheid - naar verluidt met warm water - en zelfs een restaurant.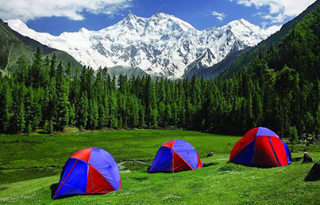 Lake District op z'n puurst
Voor de ultieme kampeerervaring dichter bij huis, is de groene Turner Hall Farm in het Engelse Lake District een must. Je komt er wandelaars, mountainbikers en klimmers tegen, maar evengoed gezinnen die zich graag in the middle of nowhere wanen. Als het old wives regent, schuim je de bierkaart af van de pub wat verderop.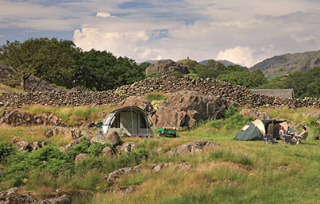 Je kent ze vast wel: klimmers die de nacht doorbrengen tegen een steile rotswand. Ben je een waaghals, maar is zo'n portaledge net iets te veel van het goede, dan kan je in het Duitse Pfronten-Rieden voor een nacht in een boomtent bungelen. Dichterbij staat camping De Hertshoorn in het Nederlandse Gelderland bekend om zijn speciale boomtenten. Best toch even het toilet opzoeken voor je 's avonds je slaapzak dichtritst, anders is het abseilen geblazen.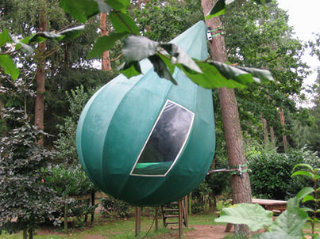 Pootjebaden langs de Cèze

De camping Les Cascades nabij La Roque-sur-Cèze in de Franse Cevennen is het walhalla voor kleine en grote waterratten. Je kan er heerlijk vertoeven langs de vele rotspartijen en de watervallen, een dagje kanovaren of een van de pittoreske dorpjes in de buurt verkennen.