Speel zelf voor dierenverzorger
Speel zelf voor dierenverzorger
Gekwetste egel of aangewaaid vogeltje in de tuin? Leer hier enkele basiskneepjes om ze te verzorgen. Wedden dat deze kleine diertjes je eeuwig dankbaar zijn?

Een egel in de tuin? Meestal moet je hem met rust laten, vooral in de winter want dan is de kans groot dat hij gewoon gestoord is in zijn winterslaap. Zit hij vol teken, loopt hij moeilijk of valt hij steeds om? Dan heeft hij verzorging nodig.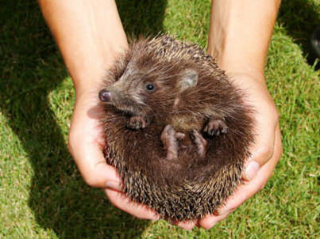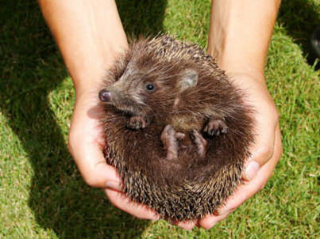 Check eerst of hij onderkoeld is door aan zijn buik te voelen. Is die koud? Wikkel de egel dan in een doek en leg hem in een doos met een laag kranten tegen een warmwaterkruik of fles met warm water aan.
Geef de egel meelwormen, kattenkorrels of kattenvoer uit blik. Zorg ook voor een beetje water, maar geef hem nooit melk.
Enkele teken of vlooien op het beestje zijn normaal, maar wanneer dit er erg veel zijn, breng je hem best naar een dierenarts of opvangcentrum.
De meeste vogels genieten wettelijke bescherming en mag je dus niet zomaar in bezit houden. Contacteer daarom zo snel mogelijk een erkend opvangcentrum. Wat je intussen wel kunt doen:

Gebruik een deken, doek of jas om de gekwetste vogel te vangen. Pas op voor de scherpe klauwen!
Breng de vogel onder in een kartonnen doos met enkele verluchtingsgaatjes. Zet de doos in een donkere en koele ruimte.
Geef de vogel geen eten en verplicht hem ook niet te drinken.
Dien nooit zelf geneesmiddelen toe, zelfs ontsmettingsmiddel kan giftig zijn voor vogels.