Respect voor je slaapmat
Respect, zelfs je slaapmatje verdient het. Hoe beter je het behandelt, hoe langer je er plezier aan beleeft. Steven De Beul, senior aankoper bij A.S.Adventure, geeft enkele tips om je luchtbed steeds in opperbeste conditie te houden.

Check de ondergrond en verwijder scherpe stenen, stokken of achtergebleven haringen voor je je tent opstelt. Deze kunnen niet alleen je tentzeil, maar ook je slaapmat beschadigen.
Let ook op met hittebronnen zoals gasbranders of vonken van een kampvuur die gaatjes kunnen branden.
Vermijd het morsen van voedsel of vloeistoffen en veeg bij ongelukjes je mat meteen schoon met een vochtige doek.
Repareer gaatjes meteen.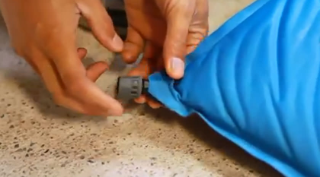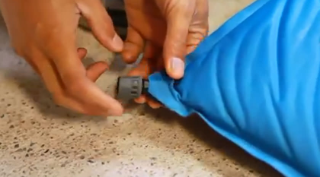 Is het bakken en braden buiten? Zet het ventiel overdag open, zo voorkom je dat de lijm binnenin loskomt. Anders kunnen er blazen ontstaan die bij geen enkel merk in de garantie zijn inbegrepen. Eigen schuld, dikke bult.
Bewaar ook nooit je luchtbed in de auto op een hete dag, de hitte kan het materiaal doen smelten.
Zet tijdens het bewaren eveneens het ventiel open, zodat veranderingen in de luchtdruk vrij spel krijgen en het matje kan 'ademen'.
Een luchtmatras is het perfecte speeltje voor in het zwembad, je slaapmat is dat niet. Als er via het ventiel water in het opblaasbare matje komt, zeul je het voor de rest van z'n leven mee. Om te ravotten in het zwembad, koop je dus beter een plastieken exemplaar.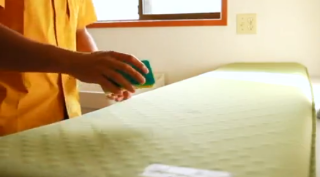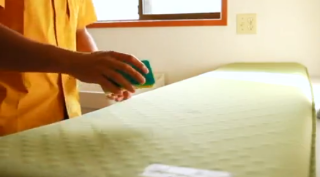 Wanneer je direct op je luchtbed slaapt moet je het nadien reinigen. Lichaamsvet en zweet dringen binnen en kunnen de polyurethaancoating vernietigen of zelfs laten loskomen van de binnenlaag.
Blaas het matje op, dat maakt het reinigen van het oppervlak gemakkelijker, en sluit het ventiel zodat er geen water in kan.
Gebruik warm water en een beetje milde zeep en wrijf met een doek of zachte spons in cirkelbewegingen over het matje.
Spoel goed af en doe hetzelfde aan de andere kant.
Droog af met een handdoek, laat hem leeg lopen en hang het te drogen aan de waslijn of over een stoel.
Gebruik warm water en een beetje milde zeep en wrijf met een doek of zachte spons in cirkelbewegingen over het matje.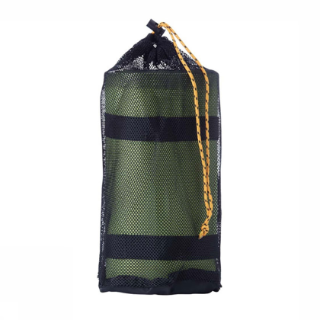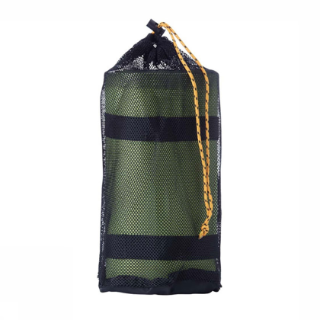 Zorg er voor dat je mat volledig droog is voor je het opbergt, anders kan schimmel de schuimlaag aantasten.
Berg je slaapmat het best uitgerold op een droge, koele plaats op bijvoorbeeld onder je bed. Het neemt misschien wat extra plaats in beslag, maar zo blijven de schuimcellen wel in uitstekende conditie en kun je er zeker van zijn dat de mat zichzelf steeds opnieuw opblaast.
Gebruik de opbergzak alleen onderweg.