Leg je slaapzak in de watten
Leg je slaapzak in de watten

Wie op vakantie resoluut kiest voor een slaapzak, geeft z'n materiaal maar beter de beste verzorging. Enkele vuistregels.

Altijd een gevecht om op reis je slaapzak weer in het zakje te krijgen? Rol hem niet strak op, maar prop hem er gewoon in. Dat gaat gemakkelijk en is bovendien veel beter voor de levensduur van het materiaal. Thuis haal je best je slaapzak uit je compressiezak en plooi je hem losjes op als een deken, zodat de vulling niet wordt samengedrukt en hij kan ventileren.

Verlucht liever je slaapzak dan hem te vaak te wassen. Hang hem regelmatig buiten tijdens en na je reis, zo kan hij goed drogen en voorkom je schimmels. Af en toe verdient je slaapkameraad wel extra onderhoud. De doorademende stof aan de binnenzijde voert het zweet af, maar laat het zout achter. Vermijd dat de poriën na verloop van tijd verstopt geraken en leg je slaapzak even binnenstebuiten in een lauw bad. Duw hem vervolgens goed uit (niet wringen) en laat hem plat op een rek drogen.

Was je slaapzak niet na elk gebruik, anders tast je de vulling aan waardoor hij op termijn minder goed isoleert.
Vlekken verwijder je eerst met wat lauw water, lukt dit niet, doe dan beroep op je wasmachine en gebruik een speciale alkalivrije zeep, zoals die van Nikwax of Grangers. Zo behoudt het synthetische materiaal zijn veerkracht. Voor donzen slaapzakken bestaat er een speciaal wasproduct.
Leg je slaapzak na elke wasbeurt te drogen: de droogtrommel is niet geschikt voor slaapzakken. Op deze manier verschuift je vulling niet en blijft je slaapzak optimaal isoleren.
Tip: door een tennisbal mee in de trommel te stoppen, klop je de vulling mee op en behoud je slaapzak zijn volume.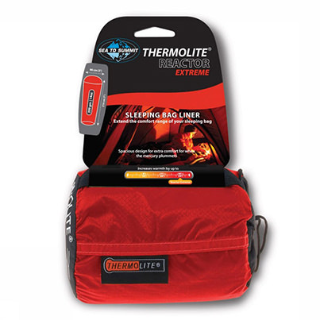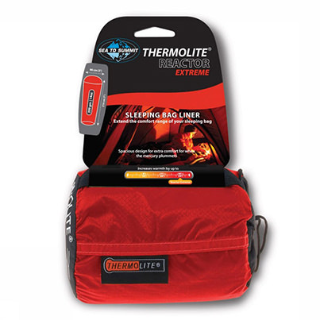 Verleng de levensduur van je slaapzak door een lakenzak te gebruiken. Na gebruik hoef je enkel je lakenzak en niet je slaapzak, die voor het grootste deel van je slaapcomfort zorgt, te wassen. Er bestaan verschillende soorten lakenzakken, zoals synthetische exemplaren specifiek ontworpen voor warme of net extreem koude temperaturen. Ook zijden lakenzakken geven de nodige bescherming voor zowel jezelf als je slaapzak.