Laat insecten je vakantie niet verpesten
Laat insecten je vakantie niet verpesten

Niets leuker dan de lokale fauna en flora ontdekken op vakantie, toch? Al komen de beestjes soms toch iets te dichtbij ... Gelukkig bestaan er heel wat middeltjes om je tegen insectenbeten en -steken te beschermen. Waar let je op en wat neem je zoal mee in je reisapotheek?

De beste manier om beten en steken te voorkomen? Bedek elk stukje blote huid op je lichaam, zodat de insecten er niet bij kunnen.
Slaap onder een geïmpregneerd muskietennet voor een ongestoorde nachtrust. Voor 'midges' of knutjes, kleine stekende vliegjes die je vooral in noordelijke gebieden zoals Scandinavië, Schotland en Canada tegenkomt, bestaan er speciale midget-proof klamboes met fijnere mazen. Muggen hebben trouwens een hekel aan wind, dus zet 's nachts het raam wijd open of laat een ventilator draaien.
Draag een lange broek als je gaat wandelen, stop je broekspijpen in je sokken en kies een shirt met lange mouwen. Bugsox met antibacteriële werking beschermen je tegen muggen en teken.
Vermijd stilstaand water in droge gebieden of wandelpaden met een drassige ondergrond, want dit is de ideale kweekvijver voor allerlei vervelende beestjes.
Draag aangepaste kleuren: sommige insecten worden aangetrokken door felle kleuren of bepaalde patronen.
Hou insecten op een afstand

Komen de bijt- en steekgrage beestjes toch dichterbij? Breng ze dan op andere gedachten met anti-insectenmelk of een natuurlijk middeltje.
Toch gestoken of gebeten?

Hoe hard je ook je best doet, toch zal je onvermijdelijk wel eens te grazen worden genomen door een bloeddorstige mug of agressieve wesp. Zo behandel je insectenbeten of -steken:
Smeer de beet of steek in met een verzachtende gel of balsem die de jeuk wegneemt en de irritatie kalmeert.

Ook basilicum, honing, lavendelolie, melk, azijn, citroensap … slagen er behoorlijk goed in de pijn of jeuk die gepaard gaat met een insectenbeet te verzachten. Zelfs tandpasta met muntsmaak brengt verkoeling!

Gebruik bij gifbeten of -steken een zuigpompje om het gif uit je huid te zuigen. Zo voorkom je de verspreiding van het gif in je lichaam.

Gestoken door een bij? Verwijder dan zo snel mogelijk de angel met een pincet – niet met je vingers, want dan duw je hem enkel dieper in je huid!
Gebeten door een teek? Gebruik ALTIJD een tekentang om het beestje met een draaibeweging uit je huid te verwijderen.
Opgelet: check jezelf dagelijks op teken! Hoe langer de teek zich kan volzuigen met bloed, hoe groter de kans op besmetting door de Borrelia bacterie.

Geen fan van sprays en crèmes? Met dit apparaatje klik je de jeuk en de zwelling van je insectenbeet in 1-2-3 weg!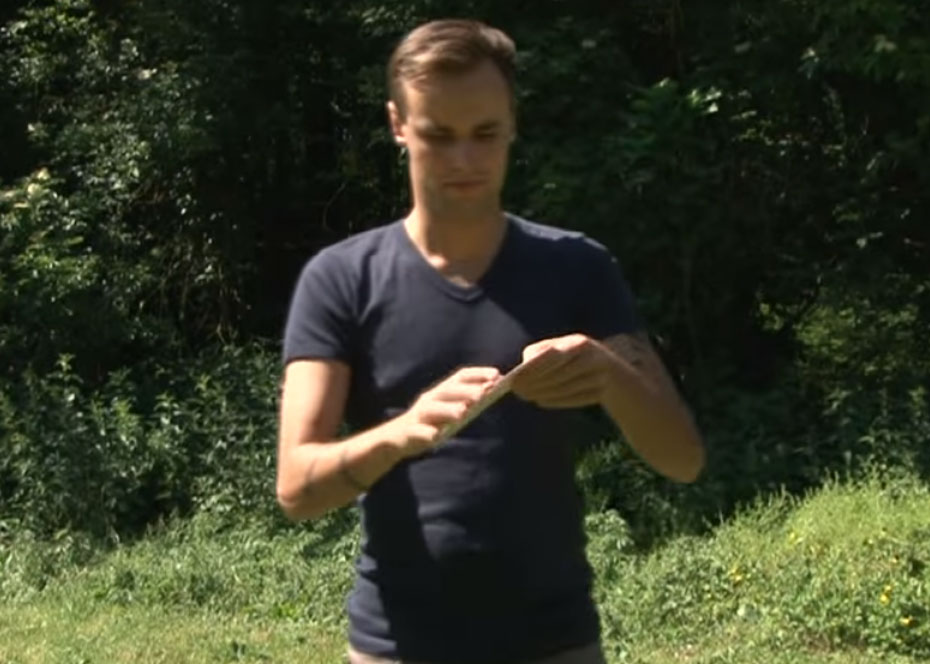 Wil je de confrontatie met insecten liefst volledig vermijden op vakantie? Dan kies je best voor eenhooggelegen, koude en droge vakantiebestemming. Al steekt de klimaatopwarming daar steeds vaker een stokje voor … Een kleine temperatuutstijging is namelijk al genoeg om de Afrikaanse hooglanden om te toveren tot geschikt leefgebied van de malariamug. En ook in Europa zien we steeds meer tropische insecten opduiken. Een goeie bescherming blijft dus onontbeerlijk!

Meld je tekenbeten online!

Om het tekenbestand en het aantal tekenbeten in ons land beter in kaart te brengen, heeft het Wetenschappelijk Instituut voor Volksgezondheid vorige zomer een online tekenmeldpunt op poten gezet: www.tekennet.be. Op die manier wil de overheid zowel de diagnose als de behandeling van de ziekte van Lyme sterk verbeteren, en dat is nodig ook.

Meer weten over teken? Op www.stopdeteek.nl vind je alle nodige informatie, van preventietips tot tekennieuwtjes.