Zalig, dat gevoel om de bewoonde wereld achter te laten, en je tent diep in het bos neer te planten. Maar wildkamperen is in veel regio's verboden. Op deze vijf welkome plekken mag je toch je tent opslaan, zonder de regels te overtreden.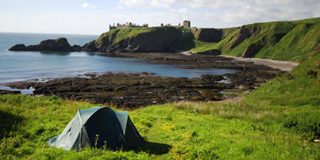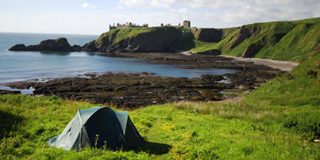 In de Highlands hoor je weleens een eenzame Schot ''FREEDOM'' roepen vanop een heuvel (denk maar aan een zekere Mel Gibson). En gelijk heeft hij, want je mag er bijna overal wildkamperen, behalve in de wonderschone nationale parken. Voor je vertrekt neus je best even in de Scottish Outdoor Acces Code, waar je alle do's and don'ts vindt voor je kampeertrip. En om zeker te zijn dat je natuur en mens volledig ongestoord laat tijdens je trip, kan je best ook even de algemene etiquette rond wildkamperen bekijken.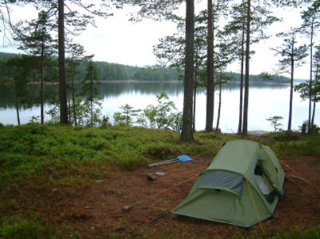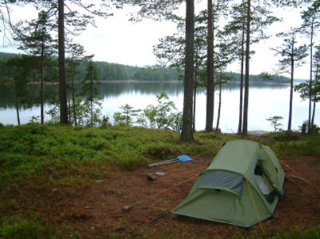 Geniet met volle teugen van de vrije natuur dankzij het allemansrecht in Finland, Noorwegen en Zweden. Zolang je niemand stoort en niets vernield, krijg je in Scandinavië ontzettend veel vrijheid om ongestoord te genieten van de natuur. Je tent mag je bijvoorbeeld voor één dag opzetten op een stuk grond zonder toestemming van de landeigenaar, al zijn er wel hoffelijkheidsregels en uitzonderingen van toepassing. In deze handige folder lees je alvast alle in's en out's over de Zweedse invulling ervan, terwijl de Noorse interpretatie hier wordt toegelicht. Hou er wel rekening mee dat deze regels niet van toepassing zijn in natuurreservaten en nationale parken.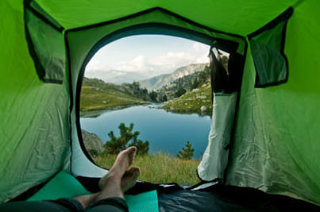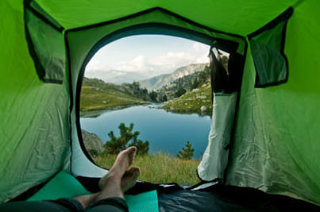 Soms heb je helemaal geen tent nodig om heerlijk te kamperen! Geen mooier oord om sterren te tellen dan in de Provence of in het Parc National des Pyrénées, maar neem wel de volgende regels in acht. Zo mag je in heel Frankrijk enkel bivakkeren (wildkamperen voor één nacht) van 19 uur tot 9 uur en steeds op een uur wandelafstand van een weg of natuurreservaat. Je bent bij deze gewaarschuwd.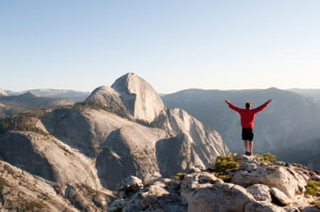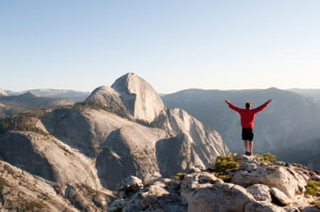 Anders dan in Schotland zijn de bossen en parken in the Land of the Free geen verboden terrein met uitzondering van beschermde gebieden. Vrij kamperen wordt oogluikend toegestaan en er zijn meestal voldoende bevoorradingspunten voorzien. Wil je kamperen met prachtige uitzichten? Sla je tent dan zeker op in het Yosemite National Park in Californië. Of laat je inspireren door de ervaringen van Felix en Simon, die je hier leest.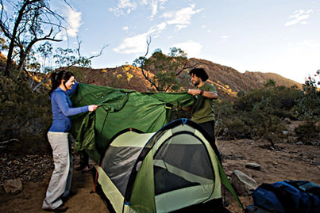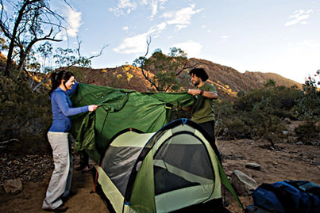 Echt back to nature? Langs de Australische wegen, stranden en in talrijke nationale parken, zijn er ontelbaar veel kampeerspots waar je gratis of tegen een laag tariefmag overnachten. Voor wie het bos niet meer door de bomen ziet: kies een strategische plaats om je tent op te zetten, bijvoorbeeld in de buurt van een barbecueplaats.