Dons all the way
Daar waar donsveren door de indianen nog gebruikt werden tijdens rites en symbolische aangelegenheden, maken we er heden ten dage onder meer slaapzakken en donsjassen mee. Veel meer dan alleen maar een symbolische functie, beschikt dons namelijk ook over de best mogelijke isolerende kwaliteiten.

Dat hadden ze in de zeventiende eeuw ook al begrepen, want nog niet zo heel lang geleden doken er Russische documenten op waaruit bleek dat eendendons in die periode al gewild goed was bij Nederlandse handelaars. Vanaf het einde van de negentiende eeuw werden er zelfs eenden gekweekt met als enig doel: het gebruiken van de eendendons. In IJsland, Siberië en de Scandinavische landen wordt die eendenkweek lustig verder gezet, zij het (doorgaans) op ethisch verantwoorde wijze.

Wist-je-datje: Er zijn tussen de vijftig en zestig nesten nodig om een kilo dons te recupereren.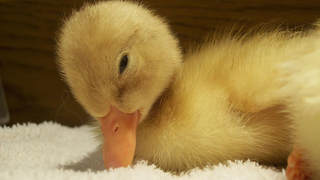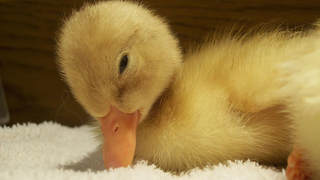 Dons vs synthetisch materiaal
De isolerende troeven van dons zijn dan al wel langer duidelijk, het is pas sinds een paar decennia dat er ook degelijke donsjassen gemaakt worden. De laatste jaren zijn er ook veel goedkopere synthetische winterjassen op de markt. Soms zien ze er bijna net zo warm uit als een donsjas, maar er is wel degelijk een verschil. Synthetisch materiaal mag dan wel goedkoper en makkelijker schoon te maken zijn, het grootste verschil is dat dons veel meer van zijn isolatievermogen verliest wanneer het nat wordt.
Blijft alles droog dan is de dons niet alleen veel warmer, maar ook lichter, makkelijker samen te drukken en vooral langer houdbaar.

Wist-je-datje: Er zijn in de loop der jaren ook wel eens veren van wild gevogelte, meeuwen en andere zeevogels gebruikt, maar tegenwoordig is eendendons het meest courant. Ganzendons wordt ook nog steeds gebruikt, maar is merkelijk duurder en daardoor iets minder courant verkrijgbaar dan eendendons.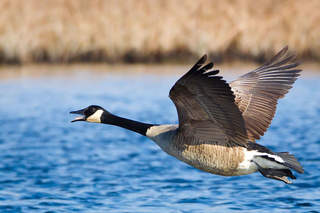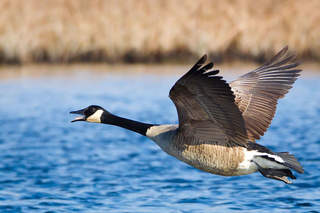 Als je wil weten of je wel een echte donsjas beet hebt, kijk je er maar beter de ratio dons vs veren even op na. Honderd procent dons is vrijwel niet te vinden in outdoorkledij of slaapzakken dus in de praktijk varieert de ratio dons vs veren tussen 60/40 en 98/2.
Honderd procent dons noemen we pure dons. Licht vederige dons is 90% dons en 10% veren. Vederige dons is dan weer 60% dons en 40% veren. Halfdons zeggen we van 30% dons en 70% veren. Kwartdons staat gek genoeg voor 15% dons en 85% veren.

Wist-je-datje: Zeventig procent van de dons die wereldwijd in omloop is, is afkomstig van Chinese eenden die voor hun vlees gedood worden.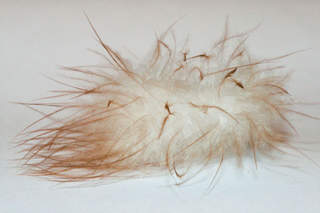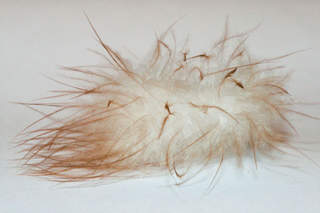 Gelukkig zijn er intussen ook heel wat merken die aandacht besteden aan de afkomst van het dons dat ze in hun slaapzakken en winterjassen gebruiken. Patagonia is het eerste outdoormerk dat garandeert dat alle gebruikte donsveertjes afkomstig zijn van vogels die op diervriendelijke wijze behandeld zijn. Het Amerikaanse kledingmerk riep daarvoor zelfs de Traceable Down Standard in het leven. Volgens die norm moet dons:
voor 100% afkomstig zijn van dieren die niet levend gepluimd werden
voor 100% afkomstig zijn van dieren die niet onder dwang gevoederd werden
traceerbaar zijn tot aan de boerderij waar de eenden gekweekt werden
Wist-je-datje: Ook andere merken – zoals The North Face, Vaude en Jack Wolfskin – engageerden zich om geen dons van levend gepluimde dieren meer te gebruiken.

De vulkracht van een donsjas wordt wereldwijd in 'cubic inch per ounce' (cuin) weergegeven, maar in België wordt de vulkracht ook wel aangeduid met mm/30gr. 500 cuin komt dan overeen met 125mm/30gr, 600 cuin met 150mm/30gr en zo gaat het door tot 800 cuin, wat overeenstemt met 200mm/30gr.
Als je je afvraagt welke vulkracht je nu best kiest voor je donsjas, slaapzak of donsdeken, moet je eigenlijk gewoon de volgende vraag beantwoorden: wil ik een licht of een zwaarder donsdeken/donsjas/slaapzak? Hou je van licht maar toch warm, dan is item met dons van een hoge vulkracht aan te raden. Ben je eerder te vinden voor een wat zwaarder donsdeken, dan is het raadzaam om een donsdeken met dons van een iets lagere vulkracht te kiezen.