De knoop erin
Met de juiste knopen zet je elk kamp, tafel, boomhut of vlot stevig in elkaar.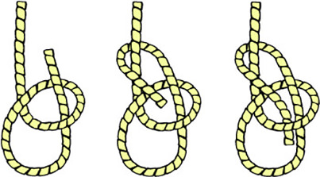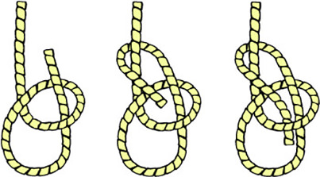 Handig voor een lus die niet straktrekt, bijvoorbeeld om iemand uit het water te trekken of iets aan een boom of paal vast te maken.
Maak een kleine lus in het touw (knooplus).
Maak daarna met het lange uiteinde nog een lus en haal dit door de knooplus.
Haal het lange uiteinde achter het touw langs en steek het terug naar voren.
Rijg nu het lange uiteinde door het midden van de knooplus.
Trek aan.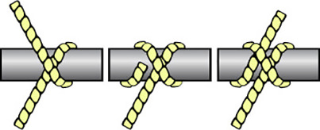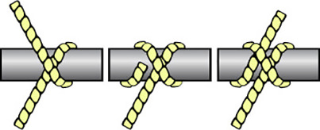 Hiermee maak je snel een knoop om een boom of paal of bevestig je hangende voorwerpen tussen bomen.
Maak een lus rond het voorwerp met het lange uitende van het touw bovenop.
Draai het lange uiteinde nogmaals rond het voorwerp tot het punt waar de touwen elkaar kruisen.
Trek het lange uiteinde door de lus heen.
Trek aan.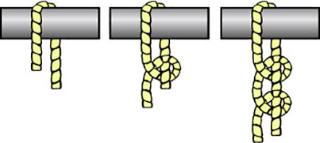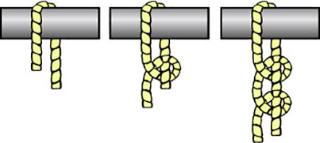 Handig om horizontale balken vast te binden.
Haal het uiteinde van het touw over de balkwaaraan je het wilt bevestigen en maak een lus zonder het touw te kruisen.
Draai het uiteinde om het lange stuk van het touw en haal het door de lus die je net hebt gemaakt.
Herhaal de lus van stap 2, zodat onder de eerste halve steek nog een halve steek ontstaat.
Trek aan.
Bron: National Geographic Survivalgids, Uitgeverij Carrera, 2010.