Waterdragers voor onderweg
Waterdragers voor onderweg
Als je fiets, loopt of wandelt is een voorraad drinkwater geen overbodige luxe. Met een drinkfles of waterzak kom je onderweg niet zonder te zitten.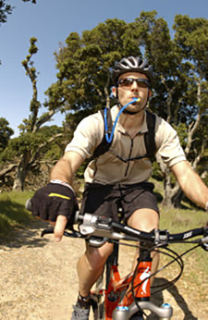 Neem altijd zo veel water mee als je met gemak kunt dragen. Voor korte tochten volstaat een lichtgewicht fles met een stevige dop of een ingenieus drinksysteem met waterreservoir.
De bekende drinkbussen van SIGG of Nalgene zijn gemakkelijk te vullen en mee te dragen, zowel in je rugzak als op de fiets.
Tip: Wie er langer op uit trekt is gebaat bij een degelijke waterfilter of zuiveringsdruppels. 
Extra tip: Om uitdroging te voorkomen drink je best regelmatig kleine beetjes, bijvoorbeeld om het uur.

Beide waterdragers hebben elk hun voor- en nadelen. Wij zetten ze even op een rijtje: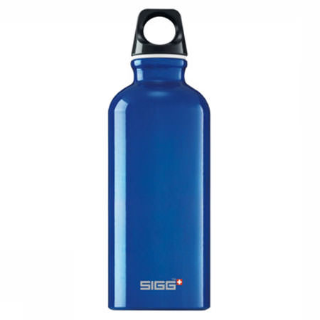 DRINKFLES

(+) handig voor korte tochten
(+) polycarbonaat flessen zijn bestand tegen vrieskou en gloeiend hetedrankjes
(+) aluminium flessen zijn licht en bijna onbreekbaar
(-) beperkt tot 1 à 1,5 liter
(-) je moet stilstaan om te drinken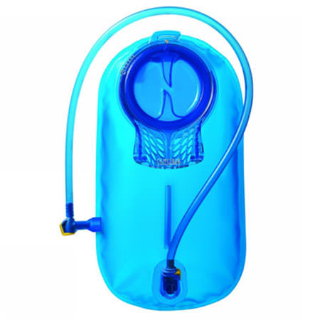 Waterzak
(+) inhoud tot 3 liter
(+) praktisch voor langere tochten
(+) handenvrij drinken via een slangetje
(+) lichtgewicht (in vergelijking met een drinkfles)
(-) duurder in aankoop