Tijd voor een elektrische fiets?
Tijd voor een elektrische fiets?
Ik commute, jij commute, wij commuten. Kortom, iedereen commute. Op slimme wijze dan nog wel. Niet alleen groene jongens laten de auto steeds vaker in de garage staan en verkiezen de fiets boven het openbaar vervoer. De elektrische fiets, meer bepaald. Ziedaar de grootste nieuwigheid in e-bikeland. Fietsexpert Tim Van Hoecke geeft een overzicht van de nieuwigheden, aangevuld met de absolute must-knows.


De voordelen van elektrisch fietsen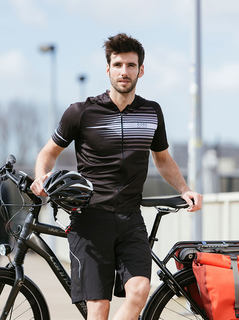 De elektrische fiets - of kortweg e-bike - wordt nog net iets vaker voor het woon-werkverkeer gebruikt dan voor de fietsweekendjes in de zomervakantie, maar het is vooral verrassend dat de e-bike nog niet beter ingeburgerd is dan momenteel het geval is. De voordelen zijn immers legio. Je komt zweetvrij aan op het werk terwijl je toch enigszins aan je conditie gewerkt hebt, en je hebt het milieu meer gespaard dan met welk ander transportmiddel. Voeg daar nog aan toe dat je op de meeste werkvloeren nog een leuke fietsvergoeding opstrijkt wanneer je met de tweewieler je woon-werkverkeer aflegt, en je hebt helemaal geen reden meer om de e-bike op stal te laten.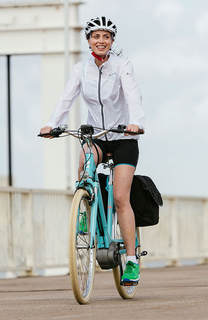 Een andere trend die stapsgewijs zijn intrede doet in het Belgische fietslandschap, is de samenwerking van smartphone en e-bike. Bij de Stromer ST2 of de Mavaro Performance is het kinderspel om je statistieken te updaten of zelfs te delen op social media. Bij sommige Cannondale-modellen kan dat door middel van Bluetooth. De Cube Elly Cruise 400 is dankzij zijn frisse en trendy look één van de toppers uit het huidige e-bikegamma.

Heb je jouw favoriete elektrische fiets uitgekozen? Dan is het nu tijd om hem te finetunen. En wel met één van de volgende accessoires. De Abus Bordo Granit X, een oerdegelijk en makkelijk te installeren fietsslot, is alvast een aanrader. Een ander accessoire dat je gezien moet hebben, is de Yepp Easyfit XL. Het is immers de enige bagagedrager die de combinatie van een fietstas met een kinderzitje mogelijk maakt. Let wel, op een high speed e-bike zijn kinderzitjes niet toegelaten volgens de Belgische wetgeving.
Wist-je-datje: Bosch bracht recent een 500Wh accu uit, maar die vind je nog lang niet op alle e-bikes wegens de fikse meerprijs.