Rij de wielerklassiekers achterna in stijl
Rij de wielerklassiekers achterna in stijl
Of je nu wielerprof of wieleramateur bent, het gebruik van de juiste materialen en accessoires is belangrijk voor iedereen die streeft naar betere prestaties. Voor profs is dat natuurlijk nog net iets belangrijker dan voor de liefhebber, maar feit is dat je niet aan Milaan-San Remo of de Hel van het Noorden begint zonder een groot hart én het juiste materiaal.

De eerste zonnestralen priemen door het steeds dunner wordende wolkendek. De lente is in het land. En je rijdt dan ook nog eens rond in la bella Italia, het land van Gucci, Versace en Armani. Als je ergens goed voor de dag wil komen, dan daar wel. Om maar te zeggen: La Primavera vat je niet aan zonder de juiste zonnebril op je snufferd. Niet alleen omdat Mario Cippolini – de meest modieuze spurtbom aller tijden – dan aan je oren komt trekken, maar ook omdat je maar beter een hand voor ogen kunt zien wanneer je tegen 70 km/u over de Via Roma richting finish scheurt.

TIP: Controleer je bandendruk voor je aan je rit begint. Afhankelijk van de ondergrond gelden er andere adviezen.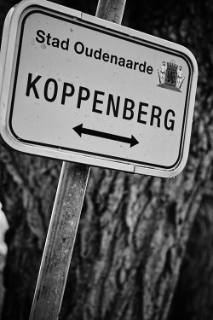 De hoogmis van het Vlaamse wielervoorjaar heeft de laatste jaren steeds mythischer proporties aangenomen. Elke parcourswijziging is een staatszaak, elk nieuwtje van levensbelang. Waag het dan ook niet om aan de start te komen in een shirt dat niet mooi aansluit of de foute kleuren heeft. Profrenners zitten wat shirtkeuze betreft natuurlijk redelijk safe, maar als deelnemer aan de Ronde voor wieleramateurs kun je zelf maar beter van tevoren nadenken over de juiste outfit. Dat kan met een van de klassieke wieleroutfits, maar met een retroshirt steel je gegarandeerd de show.

TIP: Lange rit op een wisselend parcours in het vooruitzicht? Wees voorbereid op een lekke band en voorzie voldoende reservebanden. Of kies voor een band die bovengemiddeld lekbestendig is, zoals deze Schwalbe.

Parijs-Roubaix. De Helleklassieker. De Koningin van de Klassiekers. Er zijn tal van bijnamen voor de op één na oudste klassieker van het wielerseizoen. Feit is dat je de Hel van het Noorden best niet probeert te overleven zonder de juiste bescherming, bijvoorbeeld met een Buff om je hals. Niet zozeer tegen de koude, dan wel om het stof uit je mond en neus te houden. Want dat het stoffig kan zijn op de eindeloze kasseistroken, is een understatement van jewelste. Maar ook dat is natuurlijk één van de charmes van het wielrennen.

TIP: Niet alleen je eigen conditie is belangrijk, ook je fiets moet natuurlijk in optima forma zijn én blijven. Met deze 10 basistools klaar je de klus.

Luik-Bastenaken-Luik werd voor het eerst georganiseerd in 1892, maar ook toen al moest er geklommen en geklauterd worden. Destijds moest je vertrouwen op het roadbook om te weten hoe hoog la Redoute precies is en hoe het zit met de hellingsgraad van de Stockeu. Anno 2016 volstaat een druk op de knop om te weten hoe het gesteld met het stijgingspercentage van meter 324 tot meter 478. Ook de inclinatiehoek van bocht 3 verschijnt moeiteloos op het scherm van je fietscomputer. Handig toch?

TIP: Raak je het spoor weleens bijster? Overweeg dan de aanschaf van een fiets-gps. Sommige modellen mikken zelfs specifiek op wielrenners!

Eind september of begin oktober wordt traditiegetrouw de ronde van Lombardije verreden, de laatste klassieker uit het rijtje van de Monumenten. Dat ze die revanchewedstrijd voor het wereldkampioenschap de herfstklassieker noemen, mag dan wel van voor de opwarming van de aarde dateren, dat neemt niet weg dat je maar beter een regenjack kunt meebrengen als je wil schitteren in de koers van de vallende bladeren.

TIP: Nog op zoek naar een geschikte koersfiets om het profpeloton mee achterna te gaan? Kijk dan even in ons aanbod, met racefietsen van Cube, Cannondale en BMC.