Het nut van fietskledij
Kledij die speciaal ontworpen is om aan te sluiten bij je licht gebogen lichaamshouding garandeert maximaal comfort tijdens je fietstochten. Nog geen idee wat je nodig hebt? Bekijk dit overzichtje van essentials.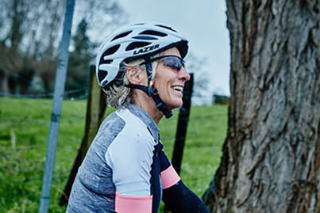 Spring nooit op je fiets zonder een degelijke fietshelm. Die beschermt je hoofd bij valpartijen, maar alleen als hij goed zit en de riempjes stevig vastgemaakt zijn. Koop je een nieuw exemplaar, zorg dan dat deze uitstekend past: meet de omtrek van je hoofd op ongeveer 2,5 cm boven je wenkbrauwen. Dit komt overeen met de maat van de helm.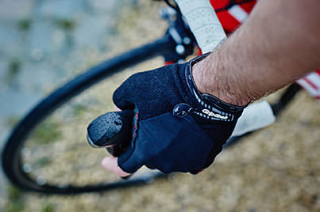 Omdat je handen niet veel te doen hebben op de fiets, kun je ze maar beter goed beschermen. Met speciale fietshandschoenen voorzien van een flexibele gelvulling ben je steeds verzekerd van maximaal comfort. Bij lagere temperaturen houden handschoenen uit Gore-Tex® of Windstopper je handen warm zonder die stevige greep op je stuur te verliezen.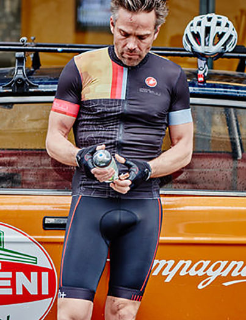 Een aansluitende wielerbroek uit sneldrogende stof met zeem zorgt voor de minste weerstand en voorkomt zadelpijn.

Een vochtregulerende fietsshirt of -trui met aansluitende pasvorm houdt je lichaam onderweg op de juiste temperatuur. Een achterzak met of zonder rits is altijd handig voor essentials zoals een energiereep, wat kleingeld en je bank- en identiteitskaart. Met een technisch onderlaagje wordt je zweet nog sneller weggevoerd van je huid en blijft je lichaam ook bij warme omstandigheden aangenaam fris.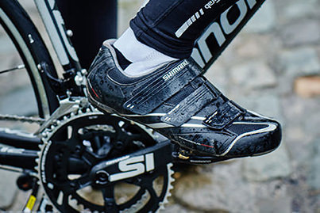 Bespaar zeker niet op sokken en aangepaste fietsschoenen. Specifieke fietsschoenen zijn ademend en verstevigd om extra bescherming aan je hiel en tenen te geven. Zorg er steeds voor dat je de juiste schoenen voor de juiste activiteit kiest – in combinatie met de pedalen zullen deze zorgen voor een maximale krachtoverbrenging. Ook fietsen met natte, verkleumde voeten is geen pretje. Bij hevige regen komen overschoenen goed van pas.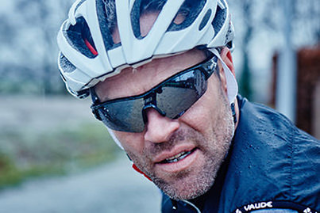 Een fietsbril beschermt je ogen tegen wind, regen, opspattende modder, schadelijke uv-straling en vervelende vliegjes. Bij sommige modellen verkleuren de lenzen naargelang de intensiteit van het zonlicht, zodat je ogen optimaal beschermd zijn. De kleur van de lenzen heeft immers invloed op de zichtbaarheid.

En last but not least: een handige en compacte fietsgps die je niet alleen de weg wijst, maar ook alle gegevens over je fietstocht registreert.

Tip: Ben je Explore More Member? Lucky you! Bij aankoop van je favoriete fiets in één van onze Bike Stores ontvang je een A.S.Adventure cadeaucheque t.w.v. 10 % van het aankoopbedrag. Die kun je gebruiken voor ons volledige assortiment, bijvoorbeeld om een bijpaste fietsoutfit aan te schaffen. Leuk extraatje: je krijgt er nog twee gratis onderhoudsbeurten voor je splinternieuwe tweewieler bovenop!