Fietsblessures voorkomen
De meeste fietsblessures zijn het gevolg van overbelasting of een pijnlijke val. Liever voorkomen dan genezen? Bezint eer ge uw stalen ros opkruipt!

Tijdens een valpartij zijn het meestal je ribben, sleutelbeen en knieën die hard afzien. Ongelukken zijn niet altijd te voorkomen, maar als je uitkijkt en goed zichtbaar bent, verklein je wel het risico: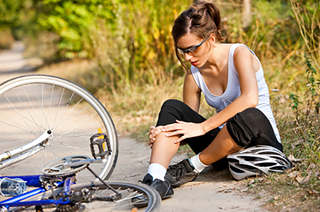 zorg voor een goede fietsverlichting
draag een helm, lichtgekleurde kleding en een fluohesje
fiets maximaal met z'n tweeën naast elkaar, daar waar de weg of het fietspad dit toelaten
wees op je hoede bij een gevaarlijk wegdek of slecht onderhouden fietspaden
doe geen te zware inspanningen zonder de nodige training
hou steeds rekening met andere weggebruikers
Leg de la(s)t niet te hoog

Aan het begin van het fietsseizoen kampen veel wielrenners met pijn tot in hun kleine teen. Een gouden raad: laat je lichaam stilaan wennen aan het fietsen op de baan.
spierkrampen voorkom je door een grondige warming-up voor het fietsen, een goede cooling-downerna en regelmatig stretchen.
zorg voor goed uitgebalanceerde voeding die is afgestemd op de fietsintensiteit
als je last hebt van je nek of schouders, kun je de positie van het stuur verhogen of verlagen
vermijd tintelende handen door aangepaste handschoenen te dragen, je handen vaak van positie te wisselen en voldoende contactoppervlak te voorzien met het stuur
bouw je conditie en de fietsintensiteit langzaam op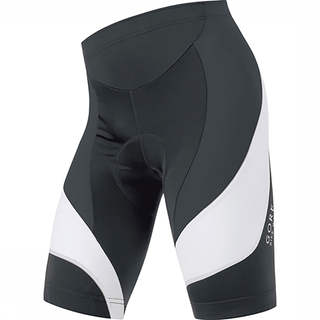 zorg voor een degelijke fietsbroek waarbij het zeem een goede ondersteuning biedt en de naden geen irritaties veroorzaken
las voldoende pauzes in: bij vermoeidheid zal je bekken automatisch naar voren kantelen waardoor je minder stabiel in het zadel zit
zorg ervoor dat zowel je fietspositie als je zadel zijn afgestemd op je lichaamsbouw
Ken jezelf tot op het bot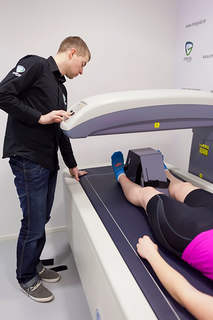 Dat een goede houding veel fietsleed voorkomt, weet Energy Lab als geen ander. Wie zijn tweewieler wil laten afstellen, moet bij het professionele trainingscentrum dan ook even zelf onder de scanner. Zo kunnen al je kleine défauts worden opgespoord, wat nodig is om blessures te voorkomen.