Zon, zee en … blaffende zandkorrels
Zon, zee en … blaffende zandkorrels

Wij nemen je mee naar de meest bizarre stranden ter wereld en presenteren je net iets anders dan parelwitte stranden en wiegende palmbomen. Waar leg jij je strandhanddoek neer?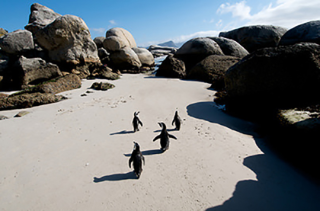 Trek je binnenkort naar Kaapstad, de World Design Capital van 2014? Stop dan ook even bij Simon's Town, een van de oudste stadjes van Zuid-Afrika. Op Boulders Beach geniet je samen met zo'n 3.000 Afrikaanse zwartvoetpinguïns van een ontspannend dagje aan zee.

Californië: Bowling Ball Beach

Zon, zand en je surfboard: meer heb je niet nodig om je in het paradijs te wanen. Vraag maar aan the Beach Boys. Al hoorden we hen nooit zingen over de 'bowlingballen' op het strand nabij Mendocino City. Tip: je spot de gigantische ronde stenen het best bij eb.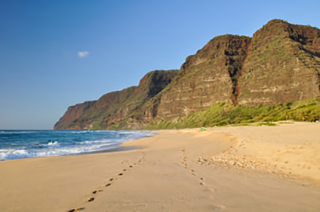 Hawaï: Barking Sands Beach

Blaffende honden bijten niet. En zandkorrels evenmin. Maar als je je languit neervlijt op dit strand in Kauai, hoor je ze wel blaffen. Voor een optimaal geluid moet je stevig over het zand wrijven en hopen dat de vele toeristen in de buurt zich even muisstil houden.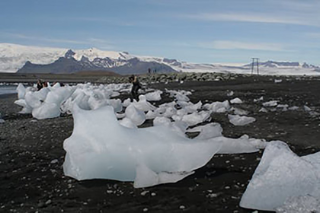 Aan de zuidoostkust van IJsland ligt het grootste gletsjermeer van het land en meteen ook het decor van vele Hollywoodfilms. Denk aan James Bond 'Die another day' en 'Lara Croft: Tomb Raider'. Op het nabijgelegen strand is het contrast van het zwarte zand met de enorme witte ijsblokken die er aanspoelen fenomenaal.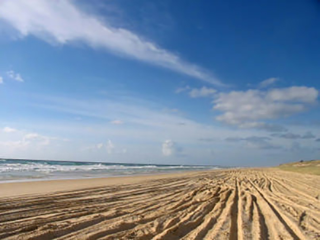 Geen wonder dat Fraser Island door de oorspronkelijke Aboriginals 'K'gari' of 'paradijs' wordt genoemd. Het grootste zandeiland ter wereld barst van de mangrovebossen, tropische regenwouden en prachtige duinlandschappen. Zelfs stadsmensen zullen zich hier meteen thuis voelen:
het strand wordt ook gebruikt als landingsbaan voor kleine vliegtuigen.