Vijf tips om je badkledij te verzorgen
Vijf tips om je badkledij te verzorgen
Chloor en zeewater zijn dodelijk voor je badkledij. Net een frisse duik achter de rug? Trakteer je bikini of zwembroek dan op een grondige wasbeurt.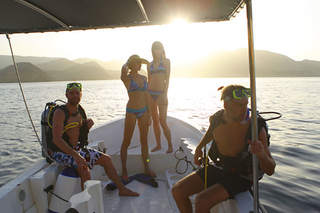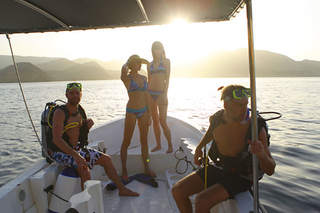 Chloor, transpiratievocht en zout zeewater tasten de fijne elastaanvezels van je badkledij aan. Was ze daarom steeds met de hand en spoel goed uit in proper water.

Gebruik geen agressieve wasmiddelen

De elasticiteit van je bikini of zwembroek gaat langer mee als je aangepaste wasproducten gebruikt. De niet-agressieve wash-in reiniger van Nikwax spaart de vezels, terwijl de compacte gelreiniger op zeker speelt bij synthetische basislagen. Handig voor in je koffer!

Van tijd tot tijd mag je bikini of badpak ook in de wasmachine. Gebruik wel steeds een waszakje en laat beugelmodellen niet centrifugeren.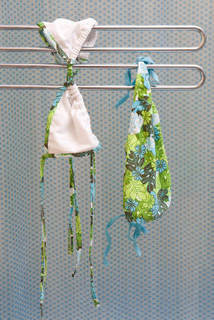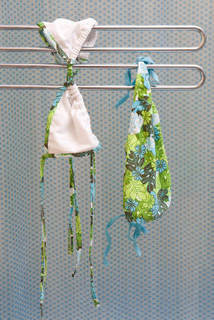 Leg je badkledij nooit te drogen in de vlakke zon, in een droogkast of op een verwarmingstoestel. Dat maakt de vezels van de stof broos. Zoek liever een schaduwplekje op of hang je bikini te drogen op een rekje in de badkamer.

Extra tip: insmeren voor gebruik

Smeer jezelf goed in met zonnebrandcrème vóórdat je je badkledij aantrekt. De cosmetische ingrediënten van de crème zijn slecht voor de stof en laten soms sporen na.