Laat de zon niet op je huid zitten
Laat de zon niet op je huid zitten

Niets zo heerlijk als een stevige portie zonnestralen als reispartner. Maar trop is te veel: in te grote dosissen kan de zon je huid schade toebrengen. Bescherm hem daarom met deze tips wanneer het zonnetje te hard haar best doet.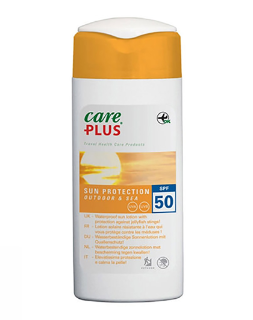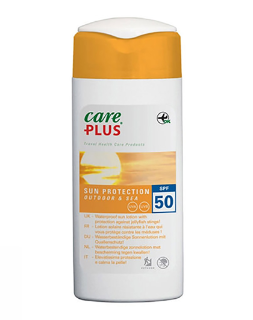 Welke zonnecrème moet ik kiezen?

Er bestaan verschillende soorten crèmes, de juiste keuze maak je op basis van je huidtype en de SPF-beschermingsfactor. Deze 'Sun Protection Factor' staat steeds vermeld op elke bus crème. Mensen met een licht getinte tot donkere huid en donker haar bruinen makkelijk, verbranden minder snel en hebben dus een lagere factor nodig. Heb je een lichte huid, kies dan een hogere variant.
Onthoud dit vuistregeltje: Verbrand je onbeschermd na 20 minuten en gebruik je crème met factor 12? Dan treedt de verbranding pas op na ongeveer 4 uur > 12 x 20. Elke factor-eenheid verlengt deze tijd dus met 100%.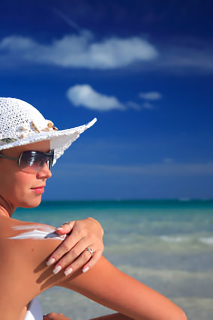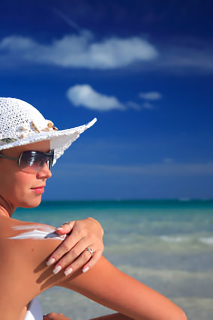 Breng best een royale laag aan die je goed uitsmeert en laat intrekken in je huid. 1 eetlepel is voldoende om je gezicht, oren en hals van zonnecrème te voorzien.
De werking van de crème vermindert onder invloed van zon, wind, zand, water en gedragen kledij. Het is dus aangeraden je regelmatig opnieuw in te smeren op de optimale bescherming te behouden. Bedenk ook dat het beter is om elke 3u een lagere factor te smeren dan 1x een hoge factor.
Hoe bescherm ik mijn hoofd?

Als extra bescherming is een pet of hoed geen overbodige luxe. Een hoofddeksel houdt de zon weg van je gezicht en voorkomt zonnebrand of dat misselijke 'te-veel-zon-gevoel'. Draag een pet of hoed die liefst ook je nek beschermt. Hoe breder de rand van de hoed, hoe meer schaduw in het gelaat valt en hoe beter dus de bescherming.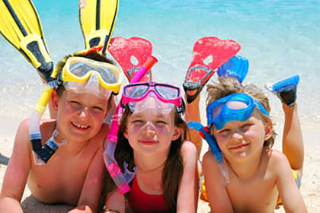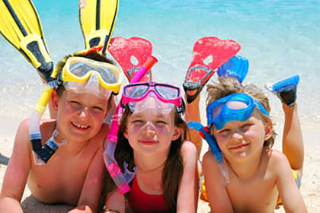 Blijf zoveel mogelijk uit de zon tussen 12 en 16 uur.
Gebruik niet alleen zonnecrème op het strand, maar ook als je buiten sport, wandelt, in de tuin werkt...
Hou je kids zo veel mogelijk uit de zon, smeer ze met een hoge factor in en trek ze beschermende kledij aan.
Zand, water en sneeuw weerkaatsen zonnestralen en ook bij een bewolkte hemel is zonnecrème dus niet overbodig.
Blijf niet onbeperkt in de zon, ook al ben je ingesmeerd.